Kane County Divorce Lawyers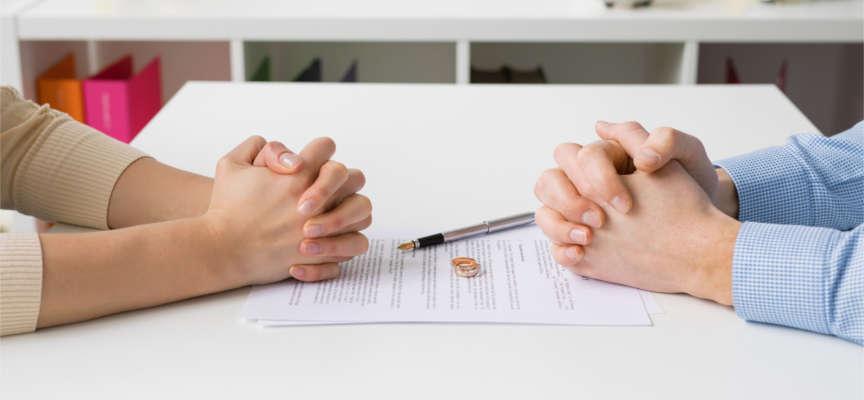 Family Law Firm for Divorce Cases in South Elgin, St. Charles, and Throughout the Area
In 2016, the Illinois Marriage and Dissolution of Marriage Act was updated to reflect a new outlook toward divorce. Previously, the law required a minimum waiting period of six months to two years, and this has since been repealed. The classification options, or grounds for a divorce, have also been reduced to only one: "irreconcilable differences." The concept of assigning "fault" in a divorce has been phased out. Illinois courts now seek to reduce unnecessary costs and time in litigating these matters.
The divorce attorneys at Ariano Hardy Ritt Nyuli Richmond Lytle & Goettel, P.C. (AHR) have provided compassionate and results-oriented counsel to our clients for over 35 years. Our experienced Kane County lawyers can assist you with your family law related matter.
Defining Divorce in Illinois
Divorce, which is also known as "dissolution" in Illinois, refers to the process of terminating a couple's marriage. Couples seeking a divorce are encouraged to negotiate an agreement that is amicable; however, if a comprehensive plan cannot be achieved, courts will rule on key issues such as classification of assets, marital asset division, the allocation of parenting time and parental responsibilities, and financial support orders.
Marital Property Division and Spousal Maintenance
Assets including real estate, business interests, financial accounts, and retirement plans can be considered marital property. Some couples create written pre-marital agreements, indicating which items will or will not be marital property during the marriage. Typically, the exclusions include only gifts or inherited assets, unless specified otherwise, and debts are included. Illinois laws guide the courts to divide marital property in an "equitable" manner, which does not necessarily translate to being "equal." Some factors that courts may consider in asset division include:
Whether the property is marital or non-marital
Whether there is a prenuptial agreement
What the value of the property is
Whether marital and non-marital property has been co-mingled
In addition to property and asset division, courts may award temporary or long-term spousal maintenance, formerly called alimony. Typically, these awards are ordered when a disparity exists either in the asset division or ongoing income of the parties. The general (common) formula when a couple's income is $250,000.00 or less annually, is to calculate 30 percent of the paying spouse's income, and then subtract 20 percent of the other spouse's income. The duration of the maintenance is determined by the length of the marriage. There are other considerations and factors when determining whether maintenance is appropriate.
Allocation of Parental Responsibilities (Child Custody) and Parenting Time (Visitation)
The lawyers at AHR recognize that the allocation of parental time and responsibilities (custody, visitation and decision-making) can be emotional and sensitive. When minor children are involved in a contentious family dispute, the court's focus when developing a parenting schedule is based on what is in the children's best interests. Other related issues that must be considered include who will be designated as the key decision-maker for any educational, medical, religious and extra-curricular responsibilities.
Generally, the law encourages children to have relationships with both parents. Parenting time schedules for parents are influenced by factors including work schedules, child care availability, and transportation-related circumstances.
Contact Our Kane County Divorce Attorneys
With over three decades of experience, AHR is prepared to provide comprehensive legal assistance for all Illinois divorce situations. We handle uncontested or contested divorces, prenuptial agreements, matters involving minor children, high-asset divorces, and much more. Contact our office today at 847-695-2400 for a free consultation.