Contract Negotiation, Preparation and Review
Kane County Residential Real Estate Lawyers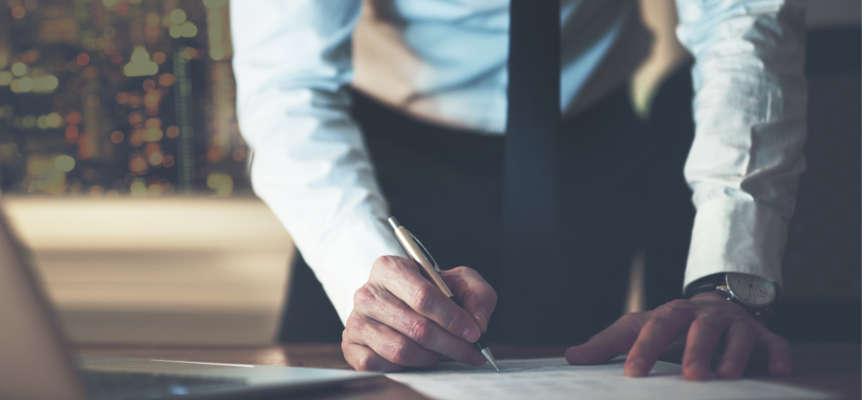 Residential Real Estate Contract Negotiation, Preparation and Review Law Firm in South Elgin and Huntley IL
Purchasing a home may be one of the largest financial transactions you undertake. Whether you decide to invest in real estate, are a first-time home buyer or serial home purchaser, there is one common tie: the purchase agreement. Understanding the elements for a beneficial, legally binding agreement is a must no matter what your home ownership goals may be.
Ariano Hardy Ritt Nyuli Richmond Lytle & Goettel, P.C. (AHR) provides contract negotiation, preparation and review services for residential real estate purchasers. When you find the home you want to purchase, one of the most important steps is making an offer; it is the first step in creating a binding agreement. Conversely, if you are selling a property you must be sure to review all offers carefully. Our real estate attorneys will walk you through the process and answer questions you may have along the way.
Helping Clients in Elgin with Residential Real Estate Contracts
You must carefully define the terms of a real estate contract whether you are buying a home or selling your property. Such agreements provide a framework for the entire transaction and will include the terms of your purchase. Some of the elements of the agreement include:

Pricing: The purchase price of the property, down payments, earnest money amount, financing details and any other fees to be paid.
Contingencies: These are the agreed upon conditions that validate the sale such as attorney approval, property inspection results and repairs.
Rights and obligations: To be agreed upon and defined by the buyer and seller.
Deposits: Earnest money required by the seller to be held in escrow.
Included property: Defines which items which will remain in the home or on the property such as a pool, stove, or furniture.
Tax information: Explains how the property taxes will be allocated.
Important milestones: Lists dates and deadlines for the closing, possession of the property, inspections and other relevant actions.
Seller disclosures: Including the Illinois Residential Real Property Disclosure, lead paint and other important disclosures.
Other provisions such as insurance details and closing location may be included. The importance of understanding all terms before signing any document cannot be stressed enough. Communicate with your attorney throughout the process. When you are ready to make an offer or are receiving offers for your property, make your first call to AHR.
Real Estate Finance Consultation in St. Charles IL
Several years ago during the recession and subsequent housing crisis, problematic lending practices and unconventionally-structured mortgages were prevalent. Our experienced real estate attorneys assist buyers with understanding and addressing critical financing concerns. Some key issues include:
assisting with interpreting provisions within financing agreements;
making certain that all viable options are taken into consideration such as fixed rate, adjustable rate, FHA and VA types of loans;
ensuring that loan terms are compliant with the contract agreement;
providing clear disclosure of costs and fees and avoiding excessive financial obligations;
determining the costs associated with property taxes, homeowners insurance, and private mortgage insurance, to accurately calculate ongoing fixed costs; and
negotiating an extended commitment deadline for the mortgage as needed.
Keep in mind that many loan products exist in the market and lenders may have their own incentives to direct borrowers to specific products which are not in their best interest.
Contact a Residential Real Estate Contract Management Lawyer
Contact our real estate attorneys today; we assist throughout the process, preparing and negotiating the contract, financing consultation, title evaluation, and executing short sales. Please call 847-695-2400 to schedule a free, initial consultation. We proudly serve clients in Elgin, South Elgin, Huntley, St. Charles, Geneva and throughout the western suburbs.