DUI and Distracted Driver Accidents
Kane County Injury Attorneys for Victims of DUI Accidents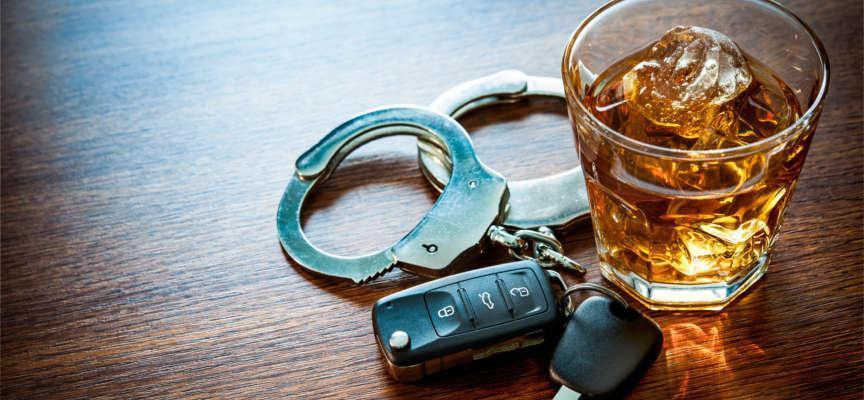 Distracted Driving Car Accident Lawyers Serving South Elgin, St. Charles, and Huntley IL
When the blood alcohol content (BAC) of a driver reaches .04, the risk of involvement in an auto accident begins to increase. At a BAC of .08, the legal threshold, drivers are over ten times more likely to die in a crash compared to non-drinkers. In recent years, the prevalence and awareness of the dangers of drunk and distracted driving have dramatically spiked. Driving distractions include mobile devices, grooming, eating, reading and other activities. Roughly 600,000 drivers are believed to operate mobile devices behind the wheel every day, creating hazards potential victims are not even award of.
When you are the victim of a drunk driving or distracted driver accident, it is important to contact a skilled and caring personal injury attorney. At Ariano Hardy Ritt Nyuli Richmond Lytle & Goettel P.C. (AHR), we have been assisting clients throughout the Fox River Valley area with car accident and personal injury claims for over three decades.
Defining Driving Under the Influence (DUI) in Illinois
It is illegal to drive a vehicle while under the influence of alcohol or drugs. For alcohol, the legal limit is a .08 BAC. To be deemed under the influence of cannabis (marijuana), an individual's blood concentration must be 5 nanograms of THC per milliliter or 10 nanograms per milliliter of urine. This law applies regardless of whether the cannabis was medically prescribed. The Office of the Secretary of State reported over 32,000 arrests last year for DUI.
Pursuing Compensation for Your Injuries
If you or a loved one were injured by a drunk or distracted driver, you need a personal injury attorney as soon as possible to protect your rights and secure any evidence that will help your case. Depending on the drunk drivers, insurance policy, the insurance company may or may not pay for your damages and injuries. As an accident victim, remember that no matter how nice your, or the other party's, insurance company is, they are not on your side. Their only goal is to limit the amount of money they have to pay you.
There are other avenues to pursue for compensation as well. An employer of a driver involved in a DUI accident might be liable if the individual was conducting work-related activity at the time. Establishments such as bars or restaurants that serve a driver an excessive amount of alcohol can be found liable for damages if the driver injures or kills someone while intoxicated. This is in accordance with the Dram Shop Act, which has some limits, or maximum amounts, that can be recovered. Adults who provide alcohol to minors may also face civil liability for accidents that result from their intoxication.

Distracted Driving Laws in Illinois
The Illinois State Police estimates that mobile device usage heightens accident probability by 400%. Chicago was first in the state to adopt a distracted driving law. It contained a 2008 ordinance requiring the use of "hands-free" components if talking on a cell phone. Since then, the legislation has gone statewide with some of the following:
Texting while driving is prohibited and phone conversations must be done using a "hands-free" option.
All mobile device usage is prohibited in construction and school zones.
Those under 19 years of age with instructional driving permits are not permitted any device usage.
Violators of the law face fines ranging from $75 and up
If the violation causes serious bodily injury, the driver may be charged with a Class A misdemeanor, or in cases where death has resulted, a Class 4 felony.
How Can Attorneys Help Victims?
Victims of personal injury in auto accidents should secure legal representation. Your lawyer may assist with investigating the facts of the case, determine if Dram Shop laws were violated, and pursue uninsured motorist claims when applicable. Your attorney will interpret the law in an effort to hold violators accountable for their actions.
For over three decades, the accident attorneys at AHR have defended the rights of those injured on Illinois roads as a result of negligence. We offer a free consultation to review your case. Contact our office today by calling 847-695-2400. We serve clients throughout the Kane County area, including but not limited to Elgin, South Elgin, St. Charles, and Huntley, Illinois.