Kane County Mergers and Acquisitions Lawyers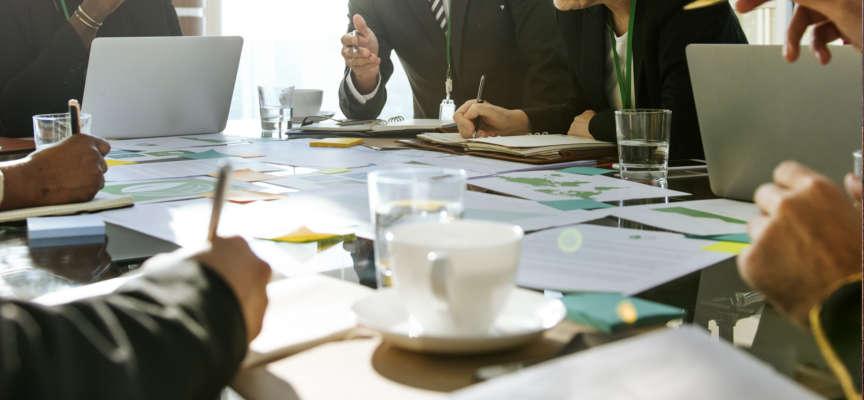 Business Law Attorneys Handling Merger and Acquisitions in Huntley, St. Charles and Northern Illinois
Today's business landscape requires companies to be nimble and forward-thinking. To stay strong and relevant in a particular industry, corporate leaders often make tactical acquisitions, mergers and other structural changes. If the mantra for real estate hinges on location, certainly the focus for business is position. Align with trusted business lawyers who understand the importance of strategic positioning.
Ariano Hardy Ritt Nyuli Richmond Lytle & Goettel, P.C. (AHR) is a reputable business law firm serving corporate clients throughout the Fox River Valley. We assist with contractual documents such as buy-sell agreements, bids, proposals, letters of intent and employment agreements. When you are ready to make decisions about the structure of your company, we are a willing resource for all of your legal needs.
Kane and McHenry County Business Merger & Acquisition Services
For several decades, AHR has helped countless clients with complex legal concerns. Our mergers & acquisitions attorneys are diligent in executing the best course of action for the businesses we serve. Growing a business takes time, careful planning and solid decision-making. When you are ready to make a major change in business, contracts serve as a foundation for the process.
The language in a contract is of great importance, so it helps to work with an experienced corporate lawyer to get the terms right. Even more challenging can be the time spent on negotiation of those terms as well as properly assessing tax implications, asset management and risk. When you work with our firm, you can be assured that we will provide:
Relevant, flexible support: No two transactions are the same. We take time to fully comprehend the overall landscape so that we may adapt and implement solutions in accordance with current laws.
Negotiation support and structural analysis: Based on the circumstances and goals of the entities involved, we explain all options for the best possible business structure(s) and assist with negotiating amicable terms.
Stock and asset sale support: The transition of shares and key assets must be executed according to Illinois statutes regarding mergers and acquisitions. We will ensure compliance and help you to understand short and long-term economic consequences and benefits.
Explanation of tax and liabilities: Our attorneys ensure comprehensive handling of all transactions. We will help you to accurately determine the tax ramifications in order to avoid costly, needless litigation.
As you can imagine, this area of business law can range from simple and straightforward to extremely complex. No matter what you are facing, we offer assistance on all sides of the transaction; we are equally adept at representing buyers, sellers, surviving corporations and any other parties involved.
Helping Clients Comply with Illinois Merger & Consolidation Law
In Illinois, the Business Corporation Act of 1983 guides mergers and consolidations. When two or more corporations wish to merge or consolidate into a new entity, the board of directors for each entity must conduct a vote seeking approval. Once approved, there are many actions that must take place to be in accordance with state law. Let our experienced attorneys help you navigate the process.
Contact an Elgin Business Attorney Now
Please contact our knowledgeable business lawyers now for assistance with your merger or acquisition. You may call our office at 847-695-2400 to set up a free, initial consultation. During the meeting, we will discuss the details of your corporate law matter and give you an idea of what to expect during the business consolidation or restructuring process. We proudly serve business owners throughout Kane County and McHenry County, including Elgin, South Elgin, Huntley, St. Charles, Geneva, Bartlett, Streamwood, West Dundee, Carpentersville, Algonquin, Hampshire, and Lake in the Hills.