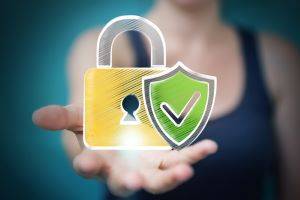 In a recent blog, we looked at the issue of tax-related identity theft, which can occur when a person steals someone else's information and files a fraudulent tax return in their name. Another form of identity theft that is sometimes related to these illegal practices involves a person applying for unemployment benefits in someone else's name. Unfortunately, this practice has become more widespread during the COVID-19 pandemic as scammers attempt to take advantage of expanded unemployment programs. Individuals and families who are building a wealth protection strategy will want to address any forms of identity theft quickly and take the proper measures to ensure that they will not be victimized by this type of fraud.
Reporting Unemployment-Related Identity Theft
In many cases, people become aware that they have been the victim of identity theft when they receive notice of unemployment benefits being paid in their name, even though they never applied for these benefits. In other cases, a person may receive a 1099-G tax form stating that they received unemployment benefits and are required to pay taxes on the amount that was paid out.
After learning of a false unemployment claim, Illinois residents should immediately contact the Illinois Department of Employment Security (IDES) in writing to report the identity theft. A victim of identity theft will not be required to repay IDES for any fraudulent benefits that were paid out, and they will be able to receive unemployment benefits in the future if necessary. The IDES has noted that due to widespread unemployment fraud, notices may be sent out stating that a person must pay back an overpayment of benefits. Those who have reported identity theft can ignore these notices, although they may want to contact the IDES to verify their requirements.
...