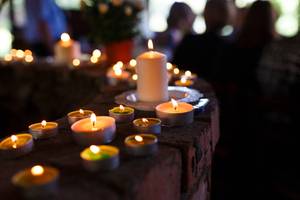 FEMA announced that it will provide funeral assistance for families of those who have passed away due to COVID-19. FEMA's COVID-19 funeral relief program may provide financial assistance for funeral expenses that may not be covered by insurance or other sources for individuals who dies of COVID-19. Relief of up to $9,000 for funeral and burial expenses for a deceased individual is available. If a family requires assistance for multiple funerals, the maximum award is $35,000.
To receive funeral assistance, the deceased must have a death certificate dated after January 20, 2020, and the death must be caused by COVID-19. This program excludes individuals who had burial/funeral insurance or received aid from any other source that covered the full cost of their funeral expenses at the time of their death.
If a household qualifies to receive aid for a funeral, eligible expenses may include (but are not limited to):
...