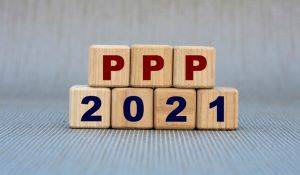 The COVID-19 pandemic has had a huge impact on the U.S. economy. In many cases, small businesses have been hit the hardest. Many businesses have been forced to close, scale back their operations, or come up with new ways of completing essential business activities. This has in turn caused difficulties for people who have been laid off or forced to reduce the hours they can work and the amount they are able to earn. To address these ongoing problems, the federal government has passed economic stimulus and relief programs meant to help businesses continue operating and paying their employees. A law that was implemented at the end of 2020 may provide businesses with more opportunities to receive relief through the Paycheck Protection Program (PPP).
Relief for Businesses Through PPP Loans
The Coronavirus Aid, Relief, and Economic Security (CARES) Act, which was passed in March of 2020, created the Paycheck Protection Program. Under this program, businesses that had been affected by the pandemic could obtain low-interest loans from the Small Business Administration (SBA), and these loans were forgivable, as long as a certain percentage of the balance was used to pay employee wages and other payroll costs.
Initially, applications for PPP loans had to be submitted by June 30, 2020. The Coronavirus Response and Relief Supplemental Appropriations Act of 2021 (CRRSAA), which was passed on December 27, 2020, reopened the Paycheck Protection Program, making it available to businesses that had already received a PPP loan, while also allowing other types of businesses to receive loans for the first time, including sole proprietors, independent contractors, and people who are self-employed.
...