Kane County Contract Dispute Attorneys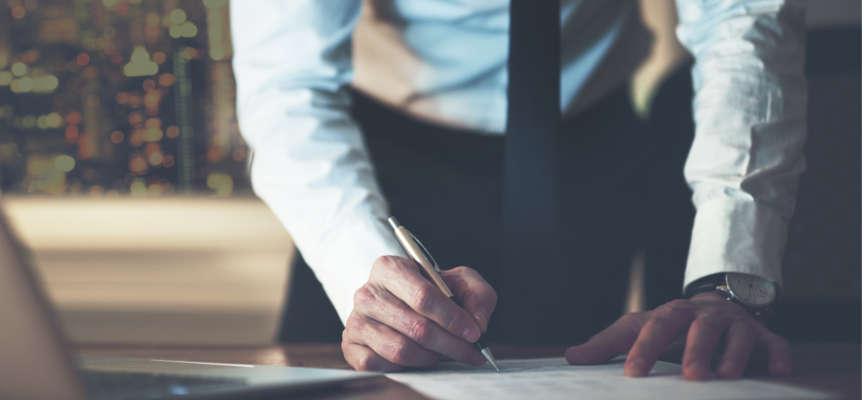 Contract Disputes Lawyers Involved in Commercial Litigation in South Elgin and Huntley IL
The landscape of transactional and litigation-related matters of contract law can be complex. Contract disputes may arise in cases of a breach among manufacturers, distributors, lenders, partners, employers and employees, and more. Those involved in these matters should consider consulting a contract dispute lawyer at the law firm of Ariano Hardy Ritt Nyuli Richmond Lytle & Goettel, P.C. (AHR). Our firm has extensive experience assisting individuals and businesses throughout the Fox River Valley area for decades.
Contracts and Breach of Contract
Contracts are legal agreements made between two or more parties. Those over 18 years of age that are "competent" may enter into a contractual agreement. These documents must contain an offer which is accepted for a legal purpose. Generally, the terms are executed clearly in writing by the provisions within or are often assumed or inferred based on the terms. Contract usage is found in all kinds of situations including employment, lending, marriage, divorce, rentals, leasing, insurance, between buyers and sellers, and much more.
Parties involved in a contract are expected to fulfill the obligation(s) outlined, which sometimes does not occur according to plan. Contractual failures may be attributed to terms that are ambiguous, changes impacting a party, an unforeseen issue that should have been addressed in the contract, and many other reasons. Regardless of the reasons, failures to execute or perform the matters contained are considered a breach and can have substantial repercussions. Illinois law explains that four elements are required for a breach claim:
The contract must exist and be valid and enforceable;
Plaintiff must show that he or she performed accordingly;
There must be proof that a breach was made by the defendant; and
As a result, the plaintiff has incurred damages.
If these four elements are met, then a party may seek recovery for damages in efforts to be compensated accordingly.
Type of Contract Matters That We Handle
The lawyers at AHR have the knowledge and experience to compose, interpret, review, and negotiate contracts across the spectrum from those involving small businesses, established organizations, and major corporations. Many of the contracts that we are involved with are transactions associated with forming, expanding, or purchasing a business. Much of contract law involves employment, which may include employment agreements, non-compete contracts and agreements for confidentiality, and trade secrets.
Contracts comprise the foundation of most lending activity for both personal and business purposes, as without having them in place, the lender would have no legal recourse. Transactions involving real estate are all contractually based such as those with residential property, commercial property, and leases. Relationships between buyers and sellers require contracts so that expectations are established for issues such as uniformity, quality, delivery methods, and pricing.
Contact Dispute Attorneys in Kane County
The contract law attorneys at AHR are backed by over three decades of experience in complex cases regarding business and corporate litigation. Far too many contractual disputes could have been avoided if parties had been represented by seasoned legal professionals from the start. To coordinate a consultation, contact our Fox River Valley area office today at 847-695-2400.