Kane County Slip-and-Fall Accident Lawyers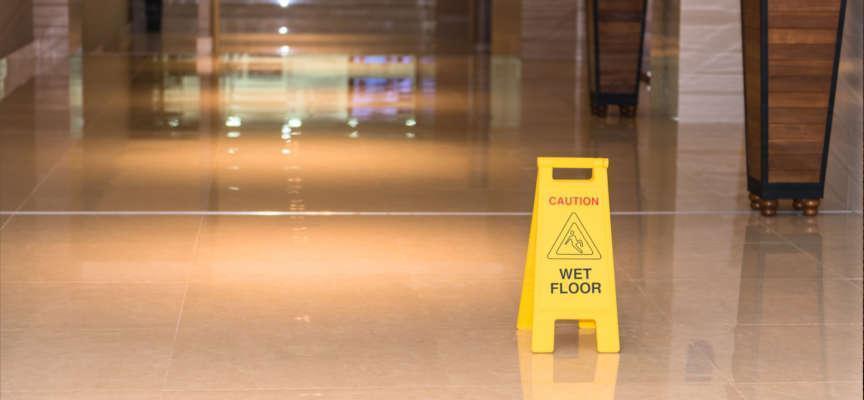 Personal Injury Attorneys Serving South Elgin, St. Charles, and The Fox River Valley
Although some slip-and-fall incidents can be minor, depending on the circumstances, others can be quite serious or even deadly. According to the World Health Organization, falls are a leading cause of death worldwide, with over 420,000 casualties annually and over 37 million severe enough to require medical care. In terms of civil liability, slip-and-fall cases in Illinois are founded in negligence law. Negligence is a failure to exercise care for others in a manner that would be considered reasonable based on the circumstances. Although accidental in nature, the ramifications from negligence can be severe.
If you have fallen on another person's property due to dangerous conditions, consult the lawyers at Ariano Hardy Ritt Nyuli Richmond Lytle & Goettel, P.C. (AHR). We offer personal injury legal services to clients in Kane County and throughout the Fox River Valley area.
Potentially Dangerous Results
Some of the most menacing injuries that result from slip-and-fall events are those which impact the brain. Traumatic brain injuries occur when the head impacts either the floor or some object while in the act of falling. These falls may lead to concussions, memory impairment, stroke, coma and even death. Other serious problems involve the back or neck regions including slipped discs and nerve damage. Back and neck injuries are very commonly chronic, meaning they last for over a period of three months. Older victims that have deficiencies in bone strength may incur broken bones in key structural regions such as the hips.
Proving Accident Liability
In order to prove a premises liability case, there are three key components that the injured party must satisfy:
The property had a dangerous or hazardous condition that the owner was aware of (or should have been)
This dangerous or hazardous condition was not clearly or obviously apparent
That the owner or occupier failed to correct the condition or warn entrants to prevent injury
In Illinois slip-and-fall cases, the statute of limitations is consistent with all other claims of personal injury as being two years. For this reason, it is important to promptly seek the assistance of experienced legal counsel after the incident.
Related Slip-and-Fall Laws
The state of Illinois has enacted certain types of legislation to protect injury victims, including
Illinois Snow and Ice Removal Act: The state encourages property owners to clear their sidewalks of snow and ice whenever possible. Those who remove or attempt to remove snow or ice from their sidewalk areas shall not be liable for injuries that result from these wintry conditions unless they exhibit willful or wanton (intentional) behavior.
Illinois Bowling Center Act: Operators of bowling centers may not be held liable for injuries resulting from slip-and-fall type accidents on their property. The operator must post appropriate notices warning of the risk.
Personal Injury Attorneys in St. Charles IL
Slip-and-fall cases are an example of a personal injury action that is based on the negligence of another party. These matters are tried in accordance with the Illinois Premises Liability Act. For over three decades, the lawyers at AHR have represented injury victims in accidents. The law allows for financial reparation. Those seeking an accident attorney that will aggressively pursue their case should call us at 847-695-2400. We serve clients in the areas of Elgin, South Elgin, Huntley, St. Charles, and across Kane County.