Kane County Motorcycle Accident Lawyers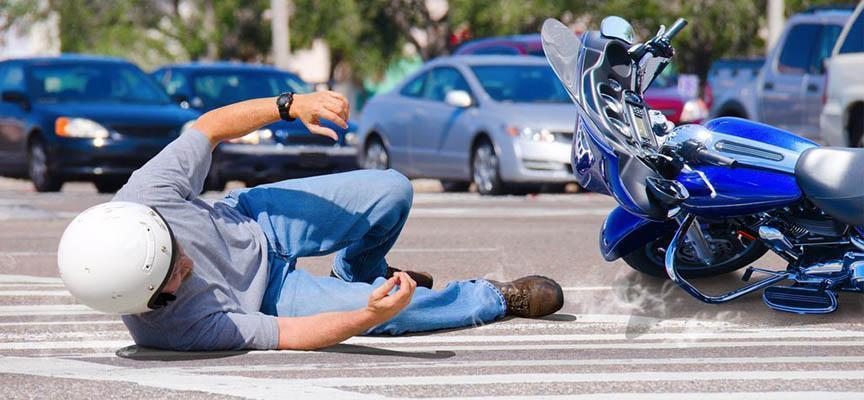 Personal Injury Attorneys Serving Bikers in Elgin, St. Charles, and Huntley
The state of Illinois ranks as sixth in the number of motorcycle registrations in the United States, with over 350,000 motorcyclists in total. Unfortunately, motorcycle operators are at an increased risk of severe injury when collisions occur. After experiencing a motorcycle accident, it is important to resist the temptation to accept settlement offers from insurance providers, as typically they are insufficient. An experienced personal injury lawyer from Ariano Hardy Ritt Nyuli Richmond Lytle Goettel, P.C. (AHR) can investigate the circumstances and strive for truly viable financial retribution.
Motorcycle Safety Statistics
In 2015, the National Highway Traffic Safety Administration (NHTSA) released the following statistics about motorcycles and frequency of accidents:
An estimated 8.6 million motorcycles are in use nationally
4,976 fatalities occurred in 2015 as a result of motorcycle accidents, an 8% increase from the previous reporting year
88,000 motorcycle riders were injured in 2015
Those on motorcycles are 27 times more likely to die in a crash compared to those in passenger vehicles
Among the fatalities, 33% were traveling at excessive speeds, and 27% did not have a valid license for operation
In 2015, roughly 27% of those killed while riding motorcycles had blood alcohol content (BAC) levels in excess of the .08 legal limit. This is in contrast to 21% of those traveling in passenger vehicles. Riders traveling at night were three times more likely to be at or above the legal alcohol limit, and 51% of those killed in traffic accidents on motorcycles while under the influence of alcohol were wearing helmets.
Other Motorcycle Safety Concerns in St. Charles, IL
There is little doubt that traveling by motorcycle is more dangerous than traveling in a passenger vehicle. There is a significant challenge in maintaining control while driving a two-wheel vehicle compared to a four-wheel model, and motorcycles have no enclosure to protect them. Helmets have proven effective in fatality prevention by decreasing the severity of injuries to the head and overall reduce the chances by 37%. Anti-lock braking systems (ABS) have proven effective in terms of safety by preventing wheel "lock-ups" and reducing fatalities by approximately 31%. The "sport" model motorcycles have shown to have a fatality rate four times higher than standard "cruising" models.
Negligence in Motorcycle Accidents
Many accidents involving motorcycles are the result of negligence. According to Illinois law, negligence is proven when a defendant owes a duty of care to the plaintiff, that duty is breached causing injury, and the plaintiff incurs damages. There is reduced visibility of motorcycles among other drivers. Due to their smaller size, motorcycle riders are more likely to have a passenger vehicle pull out in front of them when exiting a street, driveway, or parking area. In addition, motorcyclists are susceptible to collisions with other vehicles when merging into lanes.
Contact Us for a Free Consultation
The personal injury attorneys at AHR have represented motorcyclists injured by negligent drivers for over three decades. You owe it to yourself to retain a lawyer that understands the dynamics of motorcycle accidents. Insurance companies have effective legal counsel protecting their best interests, so it is important to obtain an attorney that will keep you safe as well. Contact the AHR office today at 847-695-2400 for a free, complimentary consultation.