Contract Drafting and Review
Kane County Business Contract Lawyers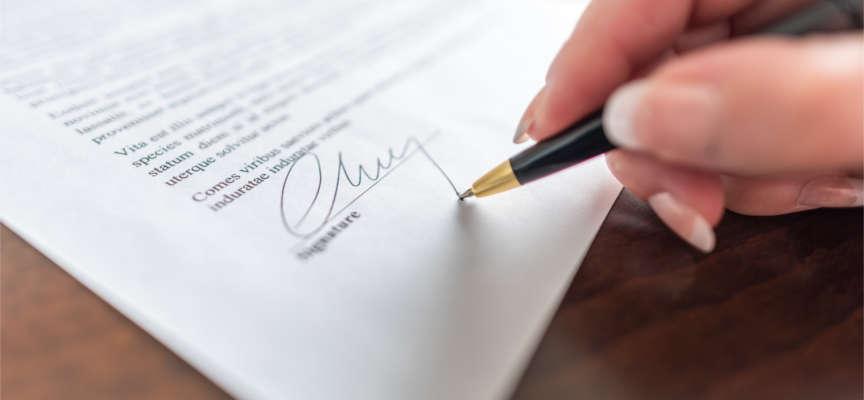 Business Contract Drafting, Negotiation and Review Attorneys Serving St. Charles, Geneva, Bartlett and the Fox River Valley
Contracts are fundamental to businesses, serving as legal agreements between parties for virtually all relationships. Although verbal contracts are possible, they are discouraged. Being able to stand on the strength of a written contract is essential, especially when contract disputes, misunderstandings and interpretation conflicts arise.
Ariano Hardy Ritt Nyuli Richmond Lytle & Goettel, P.C. (AHR) is a reputable firm focused on serving the needs of small business owners and large corporate entities. The size of your business will never dictate the level of service we provide; we cater to the needs of entrepreneurship at every level, in every form.
Contract Purpose and Characteristics
Essentially, contracts define the way business is conducted, holding each party responsible for certain actions by the terms of the agreement. For the best possible outcome, it is best to have the assistance of an attorney throughout the drafting, negotiation and review process.
In general, there are several elements that make up a legal contract. These elements include, but are not limited to:
Defining the parties: This refers to every individual or entity that will be a part of the agreement.
Purpose: The reason for the contract must be legal; illegal actions are not protected or recognized.
Offer and Acceptance: In this portion of the contract, we learn what actions, services or responsibilities are required by each party.
Consideration or Benefit: What does each party gain by entering into the contractual agreement? In a contract, considerations define the value and advantages of the establishing the relationship.
Terms and Conditions: This is a detailed account of each action a party will commit to performing.
Intent: This explains that all parties are aware of said agreement and are willing to be bound by its terms.
Once a contract is signed by all parties, it is considered binding. Signing indicates acceptance. Prior to signing, the contract lawyers of AHR strongly recommend legal review of the document on your behalf.
Business Contract Types
At AHR, we help our clients with several types of contracts. Whether you are the initiator of a contract or responding to an offer, we can help. We assist with agreements including, but not limited to:
Distributor agreements
Financing agreements
Business sale agreements
Employment agreements
Partner agreements
Condo and home owner associations agreements
Whenever you wish to establish or be part of a business agreement, make sure you fully understand the implications of entering a contract. We are pleased to offer our support to help you make sound choices.
Breach of Contract in South Elgin IL
When a party does not comply with obligations stated in the terms of a contract, it is referred to as a breach. These occurrences are one of the primary causes of commercial litigation. Examples include failure to perform work according to the outlined standards, missed deadlines for project milestones and payment delinquencies. A plaintiff must show the clear existence of a contract and how the contract terms were breached, which often may be subject to interpretation. We offer litigation support and are happy to review the circumstances of your situation.
Business Attorneys for Contract Drafting & Review in Huntley IL
Contact the business contract lawyers at AHR today. We possess vast experience across a diverse spectrum of markets and industries. We seek to gain a firm understanding of your overall goals. Please call 847-695-2400 now to discover why we continue to be a leading legal resource in the business community. We serve Elgin, South Elgin, Huntley and villages throughout the western suburbs.