Kane County Wills and Trusts Attorneys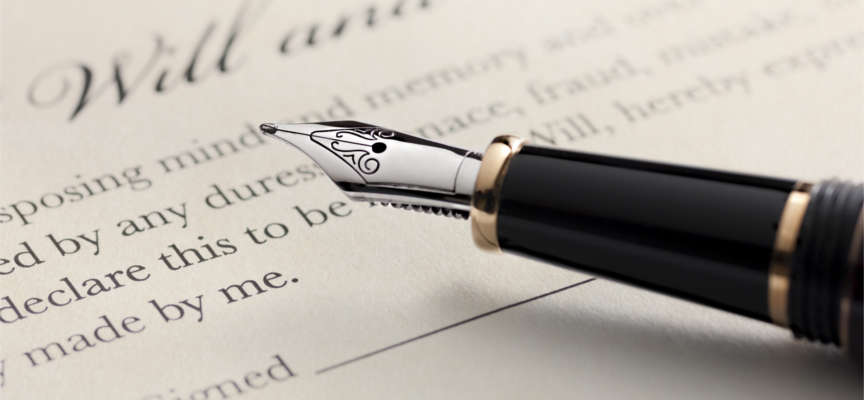 Lawyers for the Creation and Administration of Wills and Trusts in Elgin and St. Charles IL
Wills and trusts are tools used involved with estate planning, wealth preservation and asset protection. They are used for strategic purposes, based on individual client circumstances, to ultimately pass along assets of a decedent to his or her heirs based on their intentions. A will is a legal document which names an executor, who will be responsible for following the instructions listed in the document after death. A will typically encompasses all property and assets except those contained in joint tenancy or in a trust.
A trust is created to hold assets which are to be managed by a trustee who can act on a person's behalf if he or she becomes unable to do so. Upon death, the trustee will distribute assets to the beneficiaries (or recipients). Trusts may be a good option for those seeking to avoid the probate process or minimize potential estate tax liability.
If you need assistance with a will or trust, the attorneys at Ariano Hardy Ritt Nyuli Richmond Lytle Goettel, P.C. (AHR) have over 35 years practicing law in Illinois. Our estate planning team can help you differentiate wills and trusts and come up with a plan that is best for you and your family.
Importance of Wills
If an individual passes away without a will in place, then the probate court must assume responsibility to appoint an administrator for finalizing the estate and distribution among surviving heirs is done according to state law. A will is important so that this process is implemented based upon your specific wishes. Rather than a court selected administrator, the will names an executor of your choice and also may make important designations such as guardianship for any minor children.
Requirements for a Valid Will
Certain steps must be taken to ensure that your will is valid, including:
The creator must be an adult (18 years old) and be in sound mind (competent) when establishing the will
This legal document should be done in writing
It must be signed by the maker and done in the presence of two witnesses
Beneficiaries, who should not be witnesses, are named and assets allocated among them
Wills may be altered at any time prior to death
A "living will" may be created which may include provisions such as your wishes relating to end-of-life decisions. This can include whether you want to be kept alive through life-support equipment or not.
Trusts in Illinois
Trusts are typically created while alive to store one's assets and instruct how they will be passed to your beneficiaries. One key advantage is that all assets contained within may bypass the probate process. A trustee is assigned for management upon death or maintaining the financial obligation of the estate if the creator is severely disabled. Assets which have not been transferred to the trust are ineligible for consideration according to the terms of the trust. For this reason, a will should always be in place to account for any assets not entered into the trust.
Contact Our Illinois Estate Planning Lawyers
The law firm of AHR has earned a reputation in the local community for matters including will and trust creation, asset protection, and probate and tax planning. We strive to preserve your wealth and ensure that your estate is handled according to your wishes after death. For a free complimentary consultation, contact us today at 847-695-2400. We serve clients throughout the Kane County area, including Elgin, South Elgin, St. Charles, and Huntley.