Kane County Corporate General Counsel Lawyers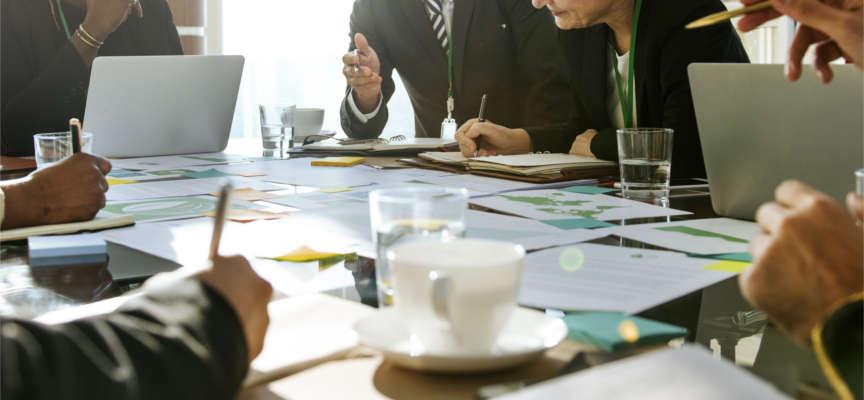 Elgin IL Attorneys for General Counsel Services, Corporate Liability and Strategy
Oftentimes, businesses may determine that retaining in-house counsel is not a cost-effective option. Others with a dedicated legal staff may find that current circumstances have created an unmanageable workload of legal concerns. One potential solution is to contract with an experienced outside source of legal assistance. The attorneys at Ariano Hardy Ritt Nyuli Richmond Lytle & Goettel, P.C. (AHR) assist businesses and corporations with matters that involve general counsel, transactional oversight, and contract implementation, as well as corporate compliance, liability, and compliance matters.
General Legal Counsel Services
In over six decades of practice, we have acquired experience in a broad host of legal services. We have assisted organizations in all segments and industries, including manufacturing, insurance, banking, energy, healthcare, information technology, transportation, and more. Our general counsel offerings entail:
Advising on business entity formation based on the specific goals and characteristics of your organization
Conducting due diligence for transactions involved with financing and lending, as well as drafting, revising and negotiating contracts, and commercial transactions
Establishing legally sound agreements with suppliers, vendors, distributors, and strategic partners
Handling employment-related concerns such as employment and independent contractor contracts, as well as confidentiality and non-disclosure agreements
Overseeing critical intellectual property concerns including copyrights, patents, and trademarks.
Internal auditing and compliance related to industry-specific regulations and current environmental guidelines
Managing commercial real estate transactions and lease agreements for office, industrial, retail, and development
Planning for business succession and contingency issues
Collaborating among internal departments including accounting, finance, operations, HR, etc.
Counseling related to tax law and analysis of future tax consequences associated with potential business transactions
Corporate Liability and Strategy
Forming and conducting business as a corporate entity aids in protecting individuals associated with the organization from most personal liability for the business's debts. We are able to provide assistance in forming a Limited Liability Company (LLC), which is a corporate configuration that shares aspects of both a corporation and sole proprietorships and partnerships.
Our lawyers will proactively help you avoid liabilities involved with legal predicaments by managing risks and protecting from litigation. Identifying and achieving risk-management goals across the organization can be done while also executing legal strategies that will boost ROI. One effective technique involves building strategic agreements that are mutually beneficial and also encourage investors.
South Elgin Attorneys for General Business Counsel
Developing a relationship with AHR provides your company with the benefit of having steadfast general counsel that recognizes your unique business needs and challenges. Having a skilled business lawyer on contract can ensure that you limit liability, as well as enjoy tailored legal consultation and strategic planning benefits. We encourage you to contact the AHR corporate legal team at 847-695-2400 to discuss how we can put our experience to work on your behalf.