Civil Unions and Same Sex Marriage
Lawyers for Same-Sex Marriage in Kane County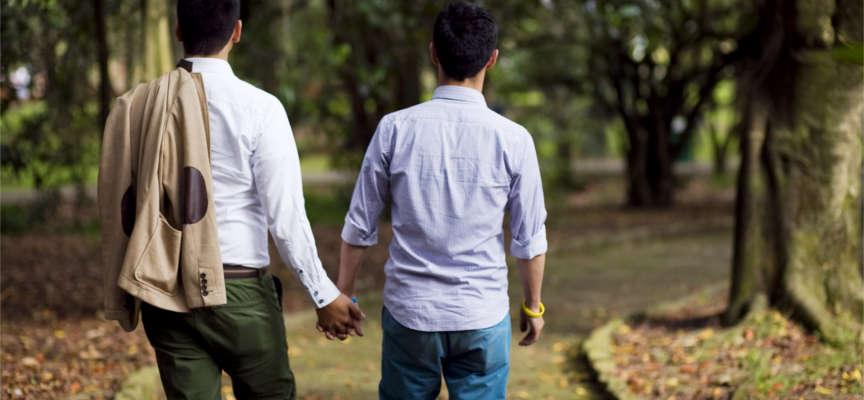 Law Firm for Civil Unions in South Elgin and across Illinois
In 2011, Illinois enacted laws allowing same-sex couples to enter into civil unions. These unions provided the same benefits, rights, and obligations that spouses receive under state law. In 2014, Illinois began to acknowledge same-sex marriages. Meanwhile, the United States Supreme Court ruled in 2015 that prohibiting same-sex marriages was unconstitutional. The federal government informed states that marriage licenses were to be issued without consideration of gender and that such marriages should be acknowledged across state lines. These changes afforded same-sex spouses the same legal considerations as all marriages under federal and state law.
At Ariano Hardy Ritt Nyuli Richmond Lytle Goettel P.C. (AHR), our family law attorneys assist same-sex couples with entering into civil unions and marriages. We also represent same-sex couples who are going through a separation or divorce. At AHR, we represent our clients with commitment and compassion, and we always provide our clients with the best, up-to-date solutions to their complex legal issues.
The 2011 Illinois Religious Freedom Protection & Civil Union Act
The intent of the Religious Freedom Protection & Civil Union Act was to allow civil unions to be certified and registered. The act allowed those parties to have the same responsibilities, rights, and benefits that heterosexual marriages have. The act outlined several civil unions that remained prohibited including:
Unions involving those who are both under the age of eighteen
Civil unions involving a party who is still legally married or in a civil union
Involving individuals who are ancestors, descendants, or siblings
Involving those who are related such as an aunt, uncle, nephew, niece, or first cousin
Later, those in civil unions became eligible to have their relationship solemnized as a marriage in accordance with the Illinois Marriage and Dissolution of Marriage Act.
The 2014 Illinois Religious Freedom & Marriage Fairness Act
The purpose of this act was for couples and their children to have equal rights, benefits, and responsibilities regardless of gender. The state marriage laws are all applicable regardless of whether they are rooted in statute, court, policy, or common law. The Act had no impact on rights afforded by either the federal or state constitutions.
Dissolution of Same-Sex Marriages in Huntley
As with traditional marriages, same-sex couples may legally pursue separation and divorce. All rights under the law are applicable including property division, spousal maintenance, and parenting time. This applies regardless of which state the couple got married in—as long as the individuals have been residents of the state for a period of 90 days.
Family Law Attorneys Representing Same-Sex Couples in Elgin IL
The family law attorneys at Ariano Hardy Ritt Nyuli Richmond Lytle Goettel P.C. (AHR) have over three decades of experience representing clients in often challenging and emotionally difficult matters. We understand that many same-sex couples many not fully understand their rights within the relatively new marriage laws that have been implemented. Whether you are starting a marriage or considering divorce, contact our office for a free consultation at 847-695-2400. We serve clients in Elgin, St. Charles, and throughout Illinois.