Kane County Lawyers for Family Law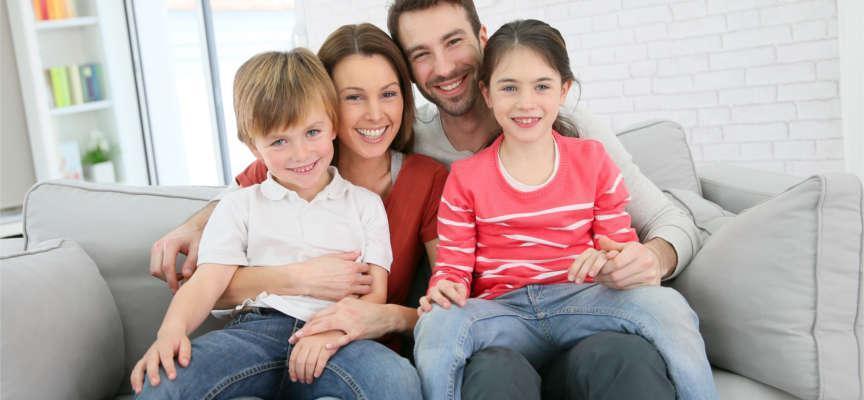 Divorce, Child Custody and Support, and Adoption Attorneys in South Elgin, Huntley, and throughout Illinois
When you are faced with legal matters involving your family, retaining attorneys with significant experience in family law is critical. By seeking legal counsel you can trust, you can take the time you need to take care of yourself during a difficult time, and count on your attorney to take care of you through the legal process.
At Ariano Hardy Ritt Nyuli Richmond Lytle & Goettel, P.C. (AHR), our reputable family law attorneys assist clients in the following areas:
Civil Unions and Same-Sex Marriage. We educate same-sex couples of their responsibilities, limitations, and rights under both state law and federal Defense of Marriage Laws.
Divorce. Going through a divorce is a difficult time for both you and your family. Our experienced divorce attorneys can assist you in filing for a divorce and will strive to ensure you receive the marital assets you are entitled to.
High-Asset Divorce and Tax Consequences
When going through a divorce proceeding, high-value marital estates can add complexity and challenges to the division of assets. Some of the areas to be considered include:
Retirement plans, deferred compensation, and stock options
Real estate or investment property
Business valuation and division
Evaluating high-value specialty collections of art, jewelry, etc.
Potential asset concealment
The validity of prenuptial agreements
Identifying tax consequences
At AHR, we work with our clients to tackle legal issues that may arise during a divorce. To ensure you receive the assets you are entitled to, contact one of our divorce attorneys.
Spousal Maintenance
Traditionally known as alimony, "spousal maintenance" may apply when ending a marriage—depending on the circumstances. Maintenance can be awarded for temporary or long-term periods. Considerations include the length of the marriage, health, age, and earning capacity of the parties. These decisions have serious financial outcomes for both spouses, which need to be analyzed and negotiated. We employ various tools such as negotiation and alternative dispute resolution to reach amicable solutions.
Child Custody and Support in St. Charles, IL
Divorce can lead to disagreements on child custody and support. Matters of custody and visitation are now referred to as "allocation of parental responsibility" and "allocation of parenting time." These complex matters require legal representation from attorneys with an understanding of the current laws. Specific criteria are necessary for drafting today's parenting plans in compliance with the statutes.
Our experienced legal team understands the rules which govern child custody and child support. Effective July 1, 2017, Illinois will be using an income shares approach to calculate child support obligations. Support calculations must encompass medical insurance coverage, costs of care and supervision, and educational expenses. This new computation requires a knowledgeable, skilled attorney to guide a parent through the calculations.
Adoption
Adoptions can be complex, but the results are tremendously rewarding. We can assist you with step-parent adoptions, private and agency adoptions, international adoptions, and same sex adoptions.
Dedicated Family Law Attorneys in Kane County
AHR is at the forefront of family law practice. As Fellows of the American Academy of Matrimonial Lawyers, our family law attorneys have achieved the highest level of recognition for their knowledge of the field. AHR clients appreciate our guidance. With over three decades of experience, we are trusted counsel on these issues. Contact our office for an initial consultation by calling 847-695-2400. We serve clients in Kane, McHenry, Kendall, DeKalb and DuPage Counties.