Kane County Property Accident Liability Lawyer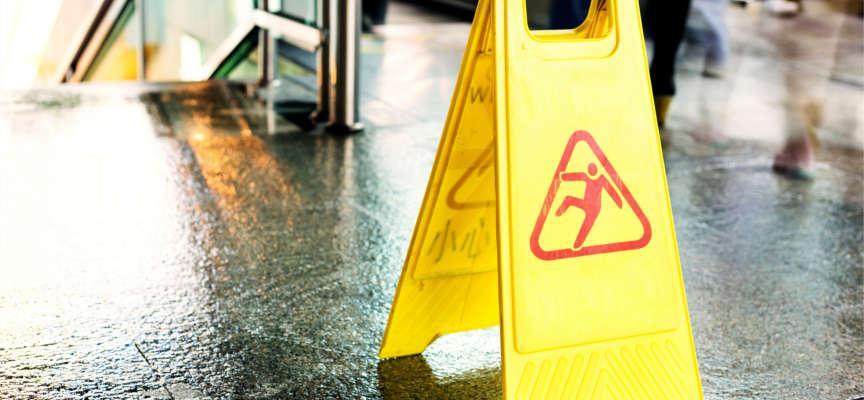 Attorneys Protecting Slip-and-Fall Injury Victims in Elgin and St. Charles IL
In our day-to-day activities, we venture through the properties of employers, retailers, neighbors, and more, and accidents can occur. If you are injured on another person's property as the result of dangerous conditions that the owner was aware of, there may be potential for monetary damages. Accidents that occur such as slips-and-fall, dog bites, and deck or porch collapses are all examples of premises liability.
At Ariano Hardy Ritt Nyuli Richmond Lytle & Goettel, P.C. (AHR), we have served residents of Kane County for over 35 years. Our personal injury attorneys will vigorously advocate on your behalf to help you obtain the maximum compensation you deserve.
The Illinois Premises Liability Act
Those who own or possess land have a duty to entrants to provide them with a reasonable level of care and safety. Property owners should correct or warn entrants to the property about potentially dangerous conditions that exist, and they may be liable for any injuries that occur. Liability does not apply to defects that are visible or open and obvious conditions, conditions that the owner was not aware of, or injuries resulting from guest behavior or misuse of the land or objects within it. The landowner is only liable for damages involving individuals whose presence they are aware of. Those trespassing on the property may only recover damages under the statute when the damages were intentionally or maliciously inflicted by the owner.
Common Causes and Injuries
Premises liability injuries can result from a wide variety of causes, including:
Damaged floors, sidewalks, or staircases
Elevator or escalator malfunctions
Accumulation of ice or snow
Wet or oily floors
Water leaks or flooding
Inadequate building security
Unsupervised or unsecured swimming pools
Fires
Toxic chemicals or fumes
These conditions can result in a number of possible injuries, including slip-and-fall related injuries that can range from minor scrapes and bruises to more serious conditions such as broken bones or brain trauma, dog bites, drowning, or severe injuries caused by gas explosions, fires, or toxic chemical exposure.
If you have been injured while using someone else's property, a premises liability attorney at AHR can work with you to protect your rights and help you receive compensation for your injuries. Please contact our office for a free consultation.
Exceptions to Premises Liability
There are a few exceptions for landowner liability, including for property owners who enable the public to use their land for recreational purposes, such as jogging, camping, or swimming. Immunity is also afforded to governmental entities and employees. This includes accidents that occur in county or township buildings, public schools, community college campuses, and public parks. However, there are exceptions to these rules that impose liability on those responsible for injuries, so please contact AHR to evaluate your individual case.
Premises Liability Attorneys in South Elgin
The lawyers at AHR have been involved in matters of premises liability for injured clients for over three decades. Landowners that have been held responsible for our client's injuries include shopping malls, stores, restaurants, landlords, apartment communities, and individual homeowners. We strive to obtain rightful compensation for those injured as a result of the negligence of those who fail to maintain safety on their premises. We do not ask you for any upfront payments until we deliver financial compensation on your behalf. Contact our office today at 847-695-2400 for a free consultation. We serve clients throughout the Fox River Valley area.