FEMA COVID-19 Funeral Relief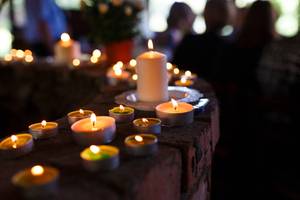 FEMA announced that it will provide funeral assistance for families of those who have passed away due to COVID-19. FEMA's COVID-19 funeral relief program may provide financial assistance for funeral expenses that may not be covered by insurance or other sources for individuals who dies of COVID-19. Relief of up to $9,000 for funeral and burial expenses for a deceased individual is available. If a family requires assistance for multiple funerals, the maximum award is $35,000.
To receive funeral assistance, the deceased must have a death certificate dated after January 20, 2020, and the death must be caused by COVID-19. This program excludes individuals who had burial/funeral insurance or received aid from any other source that covered the full cost of their funeral expenses at the time of their death.
If a household qualifies to receive aid for a funeral, eligible expenses may include (but are not limited to):
Funeral services;

Internment or cremation;

Casket or Urn;

Clergy or officiant services;

Marker or headstone;

Burial plot or cremation niche; and

Transfer of remains.
If FEMA approves your application for COVID-19 funeral assistance, FEMA will send you a letter explaining the amount of assistance they will provide. If you are not approved, FEMA will send you a decision letter explaining why you did not qualify for this program. You will then have the right to appeal the decision.
If you have any questions about applying for funeral assistance due to a death caused by COVID-19 or how to appeal a rejection from FEMA's relief program, contact our Elgin attorneys at 847-695-2400 or visit our website at www.attoreys-illinois.com.