Why Does My Business Need a General Counsel Attorney?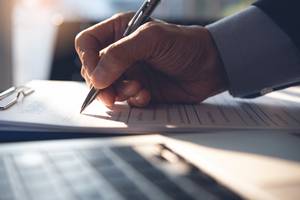 Not every business can afford to have an attorney on staff. However, every business will need to address legal issues at some point. Seeking the services of a lawyer whenever the need arises can be very inefficient, and this will likely result in additional expenses. Fortunately, there is another option. By working with a law firm that provides general counsel services, a business can get legal help when necessary from an attorney who is familiar with its operations, needs, and goals.
Benefits of a General Counsel Lawyer
Small and mid-size businesses can find cost-effective ways to address their legal needs by establishing a relationship with an outside general counsel attorney. A lawyer who serves in this capacity will work to fully understand the ins and outs of the company's processes, its relationships with other entities, and its plans for future growth. In addition to resolving issues that currently need to be addressed and stepping in to handle any concerns that may arise in the future, a general counsel attorney can also take a proactive approach, helping identify potential issues and ensuring that a business takes the correct steps to avoid problems that may result in financial losses.
A general counsel lawyer can assist with multiple types of legal issues, including:
Contract review and negotiation - When creating new contractual agreements, an attorney can ensure that a business owner fully understands the terms of a contract and the rights and obligations that will apply to them. By identifying potential concerns and working to negotiate favorable terms, a lawyer can ensure that a contract will provide a business with the necessary protections. A general counsel attorney can also review any contracts that are currently in place to determine whether they may need to be updated or renegotiated.

Business transactions - Major transactions, including deals with other companies, purchases of equipment or real estate property, or mergers and acquisitions, will involve a variety of legal issues. A lawyer can help a business protect its interests and come out ahead in these transactions.

Employment matters - An attorney can help create employment contracts or severance agreements that will provide an employer with the necessary protections, including through the use of non-disclosure or non-compete clauses. A lawyer can also ensure that the proper employment policies are in place, and they can help a business address any claims of discrimination or sexual harassment.

Regulatory compliance - Multiple types of federal, state, and local laws and regulations may affect a business. A general counsel attorney can help a company understand how they may be affected by these laws and ensure that the proper steps are taken to maintain compliance and avoid penalties.

Tax planning - Business decisions can have a variety of tax consequences, and an attorney can advise owners and partners of the best ways to minimize their tax burden and avoid potential issues that may result in financial losses.
Contact Our Kane County General Counsel Attorneys
The business law attorneys of Ariano Hardy Ritt Nyuli Richmond Lytle & Goettel P.C. understand the legal issues that affect businesses, and we work to provide our clients with high-quality, cost-effective general counsel services that will ensure that a company can maintain ongoing success. To learn how we can help your business achieve its goals, contact our Elgin general counsel lawyers at 847-695-2400 and schedule a complimentary consultation today.
Sources:
https://www.forbes.com/sites/theyec/2018/10/15/what-to-look-for-when-hiring-an-outside-general-counsel-for-your-company/?sh=6ed277e36fc4
https://www.dailylawstudy.com/5-reasons-to-consider-outside-general-legal-counsel/