Kane County Workers' Compensation Lawyers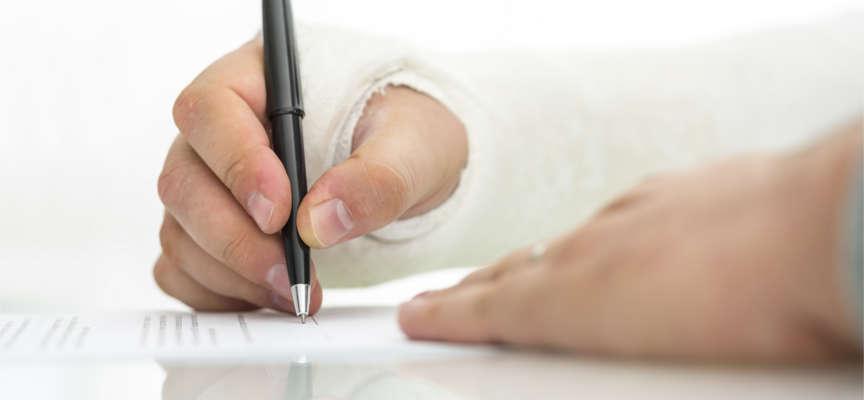 Attorneys for Workers' Comp Cases in Elgin & St. Charles IL
If you incur a workplace injury, you may be enduring pain and wondering how you will maintain an income while unable to work. Fortunately, Illinois enacted the Workers' Compensation Act which is governed by the Illinois Workers' Compensation Commission. Workers' compensation provides benefits to those who suffer a work-related injury or disease which is typically applicable regardless of who is at fault. The amount of compensation is based on several variables including the nature of the injury and the wages the employee earned during the prior year.
For over three decades, the attorneys at Ariano Hardy Ritt Nyuli Richmond Lytle & Goettel, P.C. (AHR) have assisted injured clients and helped them receive workers' compensation benefits. We represent individuals and families that reside in the Fox River Valley area and throughout Northern Illinois.
Workers' Comp Benefits
Benefits provided by workers' compensation in Illinois include the following:
Adequate and reasonable medical care to treat, relieve, and heal injuries
Temporary total disability (TTD) - Benefits paid to a worker while they are recovering
Temporary partial disability (TPD) - Benefits paid during a transitional recovery period where the worker is on "light-duty" work arrangement for reduced wages
Permanent partial disability (PPD) - Benefits for an employee, who incurred a permanent disability, yet is capable of working
Permanent total disability (PTD) - Benefits for employees who incurred a permanent disability and are unable to work
Vocational rehabilitation and maintenance - Benefits paid while employee enters an authorized vocational rehab program
Death benefit - For the family of a deceased worker
Employer and Employee Requirements in Illinois
The law requires that employers pay for the costs of the workers' compensation program entirely. Typically, this is done by contracting with an organization with insurance offerings designed for worker's comp. Upon approval by the state, an employer may be granted permission to "self-insure," meaning that the organization pays their own claims.

Additionally, the Illinois Workers' Compensation Act requires employers to:
Either purchase workers' compensation insurance or self-insure the benefits
Openly post notice of compliance at the workplace
Maintain written records of injuries
Never harass, fire, or refuse to hire employees relative to the Workers' Compensation Act.
An employer is also required to implement the following after an accident:

Provide necessary medical care
Notify insurer or administrator of workers' compensation
When injured employees are unable to return to work within three days:

Initiate temporary total disability (TTD)
Provide the employee with a written statement of necessary information in order to start workers' compensation benefits
Provide the employee with a written statement explaining reason(s) for denying benefits
If an employee is injured on the job, he or she should be reported injured immediately either orally or in writing. If unable to notify after the accident, the limit for doing so is 45 days. For instances of exposure to radiation, the requirement is 90 days.
Filing a Claim
If employee access to coverage is disputed, a claim is to be filed with the Workers' Compensation Commission. This includes the filing of a Proof of Service and Application for Adjustment by mail or in-person. There are no fees for filing. Upon receipt, the Commission makes an assignment of the claim number and case arbitrator. It is important at this point in the process to retain experienced legal counsel to proceed with your workers' compensation claim. Case status is reviewed at three-month intervals. During this period, either party may make a request for a trial.
Contact an Elgin Workers' Compensation Lawyer
The attorneys at AHR have the knowledge needed to effectively navigate the Illinois workers' compensation system. Our clients appreciate how we individually analyze their case, explain what to expect, and ultimately deliver successful results. It is critical to act quickly in these matters. Contact AHR today at 847-695-2400 for a free consultation.