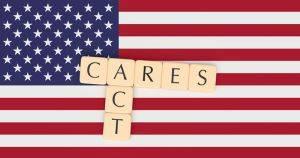 Over the weekend, the United States Congress passed the Coronavirus Aid, Relief, and Economic Security (CARES) Act, which provides new programs and initiatives intended to assist small businesses, as well as certain non-profits and other employers.
Do You Need:
1. Capital to cover the cost of retaining employees?
Paycheck Protection Program (PPP) loans will provide cash-flow assistance to employers through 100% federally-guaranteed loans. The loans are available for employers are who maintaining their payroll during the coronavirus emergency and are eligible to be forgiven if the payroll is maintained. Borrowers are eligible for loan forgiveness for up to eight weeks of their payroll, depending on employee retention and salary levels.
...