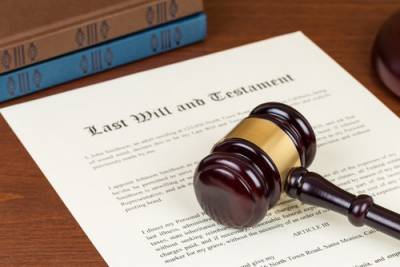 A person's last will and testament describes their final wishes and instructions regarding asset distribution to their heirs. In some cases, family members, other beneficiaries, or others who were close to a person may be unhappy about the decisions made in the person's will, or they may believe that a will is fraudulent. During the probate process that takes place following a person's death, a person's heirs or potential beneficiaries may take legal action to challenge the person's will. However, a will can only be contested in certain cases, and those who are involved in these types of cases will want to understand how these issues will affect them.
Grounds for Contesting a Will
While one or more of a person's heirs may be unhappy about the choices made by their loved one, claims of "unfairness" or similar issues will usually not be a valid reason to challenge the person's will. In most cases, wills can only be contested based on one of the following issues:
Lack of testamentary capacity - This refers to a person's inability to understand what they were signing when creating or updating their will. A beneficiary may claim that a person was not of sound mind, did not have the capacity to understand the decisions they were making, or was not aware of the extent of the assets they owned. While proving that a person did not have the capacity to properly execute a will can be difficult, a beneficiary may be able to do so based on medical evidence. For example, a person may provide evidence showing that the deceased person signed a new will or an update to their previous will after they had been diagnosed with Alzheimer's disease or dementia.

...