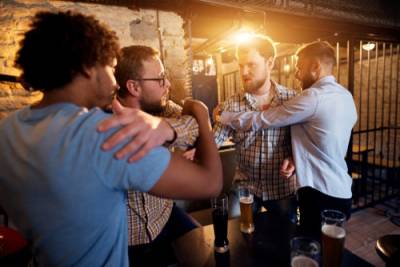 When you visit someone else's property, including a commercial establishment such as a bar or nightclub, the property owner has a legal duty to protect your safety. If you are injured in one of these locations, you may be able to hold the property owner liable through a premises liability lawsuit. Inadequate or negligent security is one common reason that injuries may occur at a bar or nightclub. By showing that the owner of an establishment did not take the proper measures to ensure that patrons were safe from harm, you may be able to recover compensation for your injuries and damages.
Injuries Caused by Negligent Security
In many cases, injuries at bars or nightclubs are intentionally inflicted by someone else rather than being accidental. When disagreements or arguments arise between patrons, bar fights may break out, and one person could seriously injure another, or an innocent bystander may be caught in the middle. To prevent these types of injuries, an establishment should have the proper security staff who are trained in how to prevent or break up fights, remove people who are aggressive towards others, and ensure that bystanders are not injured because of overcrowding or the presence of objects that could be used as weapons.
The patrons of a bar or restaurant may also be exposed to the risk of injury while outside of an establishment. Assaults or robberies may occur if the proper security is not provided. Inadequate security may include a lack of security cameras to monitor a building's exterior or security guards to patrol the area, as well as insufficient lighting in parking areas.
...