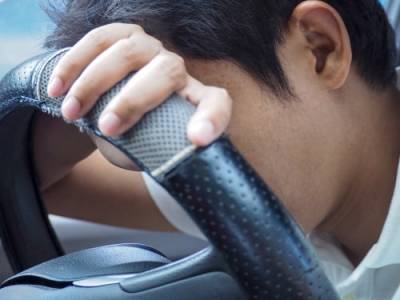 Commercial trucks are much larger and heavier than passenger vehicles, and when they are involved in collisions, victims are likely to suffer serious injuries. While there are many reasons that truck accidents occur, driver fatigue is a common factor in these cases. Drivers and passengers who are injured in collisions with semi-trailer trucks can work with an attorney to determine whether the truck driver and the trucking company that employed them can be held liable for the damages they have suffered.
Dangers of Truck Driver Fatigue
Drowsy driving is an all-too-common issue for people in the United States, and it is responsible for tens of thousands of injuries and hundreds of deaths each year. Due to the long hours that they spend behind the wheel, truck drivers are especially susceptible to driver fatigue. Even if a driver follows the regulations that limit the amount of time they can drive without taking rests, they may still become drowsy, affecting their ability to control their vehicle and avoid collisions.
Some common reasons for truck driver fatigue include:
...