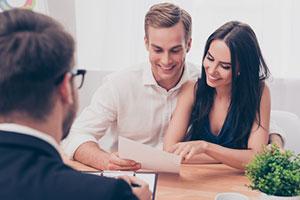 These days, more and more unmarried couples choose to live together instead of or before getting married. Consequently, they often buy property such as a house or a car together. However, unmarried couples do not fall under the same property division laws as married couples in Illinois. In order to protect both parties' interests and assets in case of a breakup or death, it is important to have a formal agreement in place before buying property together. Often known as a cohabitation agreement, this type of arrangement is similar to a prenuptial agreement. When creating this type of agreement, an experienced family law attorney can ensure that all legal issues are addressed correctly.
If a couple is not married, it can be easier to break up and "go their own way," since they do not have to go through the legal proceedings involved with a divorce. However, the question of who gets what property in the separation can be a difficult and sometimes contentious decision. If only one name is on the mortgage or car loan, that person is solely responsible for the financial obligations that come with those types of loans, and they will typically remain the sole owner of that property, even if both parties participate in making loan payments. If two names are on a loan or title, both people are held accountable, and the couple may also need to decide between themselves how ownership will be handled when dividing any assets or property.
Tips for a Cohabitation Agreement
A cohabitation property agreement should describe the ways in which their property will be divided, such as by one person buying out the other's share, as well as the process used to resolve any ownership disputes that may arise. The percentage of the property owned by each party can also be designated. These stipulations should be put in writing, since property might not all be divided equally, depending on how much money each person put in when buying the property.
...