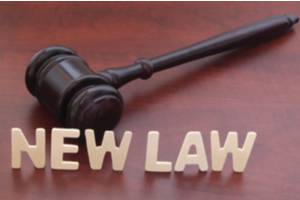 With the beginning of the new year, the state of Illinois passed several new laws that will impact the lives of the state's residents. Here are a few new laws of interest in 2022:
Minimum Wage Increase (Public Act 101-0001)
Illinois is one of the states set to raise its minimum wage to $15 an hour by 2025 which means that in 2022, the state minimum wage will increase to $12 an hour. The increase in minimum wage applies to all standard workers and any workers under the age of 18 who work more than 650 hours per calendar year. For workers under 18 who work less than 650 hours per calendar year, the minimum wage will increase to $9.25 an hour. Tipped employees may be paid 60% of the minimum wage. However, if these workers do not earn the minimum wage after receiving tips, the employers must make up the difference.
Amendments to Illinois Secure Choice Savings Program Act
This Act, which was initially implemented in 2018, requires any employers of 25 or more employees to contribute to Roth IRAs for its employees through payroll deductions. This does not apply to employers who already offer an employer-sponsored retirement plan. An amendment to this Act which took effect January 1, 2022, will now qualify an "employer" as one who has more than 5 employees employed during every quarter of the previous calendar year, has been in business for at least 2 years, and has not offered a qualified retirement plan in the preceding 2 years. Employers with fewer than 25 and more than 15 employees will be required to enroll in the program by September 1, 2022, and employers with at least 5 employees but no more than 15 employees will need to enroll by September 1, 2023.
...