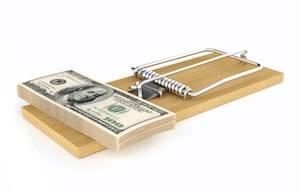 Thinking of investing in real estate? Investment deals can be complex, and those not familiar with real estate terminology or the banking industry can be taken advantage of. There are many scams surrounding real estate investing, and one type of scam that seems to be common in the Kane County area is the opportunity to join a real estate investment club.
Generally, this scam operates by asking that investors pool their money to buy properties that will be renovated or rented. Investors who may be priced out of investing in real estate on their own are promised large sums of money in return once the property has been sold.
To be fair, real estate investment clubs can be legitimate. However, some clubs make untrue and inaccurate representations about how the club is structured, what loans may be involved, and what the probable returns will be on these investments.
...