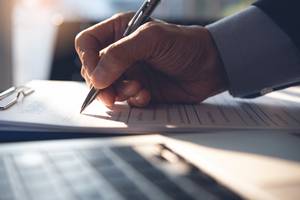 Not every business can afford to have an attorney on staff. However, every business will need to address legal issues at some point. Seeking the services of a lawyer whenever the need arises can be very inefficient, and this will likely result in additional expenses. Fortunately, there is another option. By working with a law firm that provides general counsel services, a business can get legal help when necessary from an attorney who is familiar with its operations, needs, and goals.
Benefits of a General Counsel Lawyer
Small and mid-size businesses can find cost-effective ways to address their legal needs by establishing a relationship with an outside general counsel attorney. A lawyer who serves in this capacity will work to fully understand the ins and outs of the company's processes, its relationships with other entities, and its plans for future growth. In addition to resolving issues that currently need to be addressed and stepping in to handle any concerns that may arise in the future, a general counsel attorney can also take a proactive approach, helping identify potential issues and ensuring that a business takes the correct steps to avoid problems that may result in financial losses.
A general counsel lawyer can assist with multiple types of legal issues, including:
...