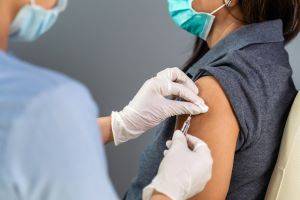 Over the past year, many businesses have made accommodations in their workplaces to ensure that employees are safe from becoming infected with COVID-19. Due to the increased availability of vaccines, many people who have been working from home are beginning to return to work in person, and employers are taking steps to ensure that their workplaces are safe for employees. However, many employers are uncertain about their requirements related to COVID-19 vaccines for employees, so they should be sure to understand how the authorities in Illinois are addressing these issues.
Can Employers Require Employees to Be Vaccinated?
Currently, the State of Illinois is leaving decisions about COVID-19 vaccinations for employees up to the discretion of employers. An employer may require employees to be vaccinated, or they may allow employees to choose whether or not to receive the vaccine. However, if an employer requires employees to be vaccinated, they must compensate employees for the time spent obtaining the vaccine. Typically, an employer will provide paid leave while employees receive their first and second doses of the COVID-19 vaccine.
If an employer does not require employees to become vaccinated, and employees voluntarily choose to receive the vaccine, the employer should allow employees to use sick time or other paid time off to obtain the first and second doses of the vaccine. Employees should also be allowed to use sick leave to help children or other family members obtain vaccinations. Additionally, employers are permitted to ask for proof of vaccination from employees to verify that they have been vaccinated.
...