5 Steps You Should Take After Being Involved in a Car Accident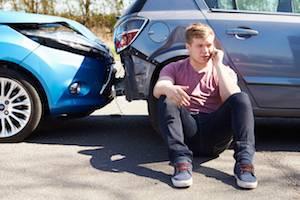 A car accident is a frightening experience, whether it is a minor rear-end collision or a major fender bender. In the immediate aftermath of a crash, people are often shaken up and unsure of how to handle the situation. By following these steps, you can not only ensure that you address the legal issues surrounding your accident, but you will be prepared to seek compensation for the injuries you have suffered:
Provide assistance - Drivers should always stop their car and, if possible, pull over to the side of the road after an accident, after which they can assess the damage and exchange information with the other driver(s). In Illinois, drivers involved in an accident are required to provide reasonable assistance to anyone who has been injured, including giving medical aid, calling 911, or transporting them to a medical facility.
Contact the police - Even if police officers do not come to the scene of the accident, it is important to report the accident to your local police department. This provides a record of the accident, which can be used to demonstrate fault when making an insurance claim or pursuing a lawsuit.
Obtain evidence - Gather as much evidence as possible at the scene of the accident, including taking photos of vehicle damage, skid marks, road conditions, or any other factors which may have contributed to the collision. Speak to witnesses and write down their contact information. Check to see if any nearby businesses may have security camera footage of the crash.
Seek medical attention - Even if you do not believe you have suffered serious injuries, you, your passengers, and anyone else involved in the accident should see a doctor as soon as possible. Symptoms of car accident injuries, such as head injuries or neck injuries, may not be immediately apparent, and a thorough examination will help you demonstrate the damages which resulted from the crash.
Contact an attorney - An experienced personal injury lawyer can work with you to file a claim with insurance companies, negotiate a settlement that will meet your needs, and advocate for you to receive the compensation that will help you recover from your damages.
Contact a Kane County Car Accident Attorney
At Ariano Hardy Ritt Nyuli Richmond Lytle & Goettel P.C., our skilled attorneys can work with you to protect your rights following a car accident and help you follow the steps that will ensure that you are able to receive compensation for your injuries. Contact an Elgin personal injury lawyer today at 847-695-2400 to schedule a free initial consultation.
Sources:
https://www.isba.org/sites/default/files/publications/pamphlets/Auto%20Accidents.pdf
https://www.iii.org/article/scene-accident