Be Sure to Update Your Taxes if You Are Getting Divorced This Year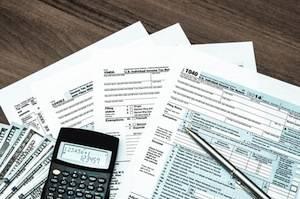 Going from married to divorced radically changes one's finances. Instead of splitting bills with a partner, you now have to pay expenses on a single income. In addition to this, your taxes will likely change in several ways. In most cases, you can anticipate how your taxes will be affected by divorce, allowing you to alter your tax strategy accordingly.
Updating Income Tax Withholding
One area of your taxes you should review is whether you are withholding the right amount of taxes from your paycheck. Typically, married taxpayers who file together are taxed at a lower rate, and they may be able to claim certain deductions to reduce their tax burden.
When someone is no longer married, his or her tax liability will likely go up. If you do not change the amount withheld from your paycheck, you could face a large tax bill when filing your next tax return.
Many people find that they need to update their W-4 form so that more money is taken out of their paycheck each pay period. You can alter the number of exemptions by filling out a new W-4 form and turning it into the human resources or payroll department of your employer.
In fact, if you have gotten a divorce, you probably will need to fill out a new W-4 form, regardless of whether you will be making major changes. According to IRS rules, taxpayers are required to turn in an updated W-4 to their workplace within 10 days from their divorce being final.
It is also important to note that your marital status at the end of the year determines your filing status. If your divorce was finalized by midnight on December 31 of the tax year, you will need to file your taxes separately from your ex-spouse for that year.
Reach Out to a Kane County Divorce Attorney
Getting a divorce ushers in changes to every facet of your life. When you are going through a divorce, it can be difficult--if not impossible--to keep track of all these changes and adjust accordingly. That is why it is imperative to hire a knowledgeable Elgin divorce lawyer.
At Ariano Hardy Ritt Nyuli Richmond Lytle & Goettel, P.C., our attorneys pride ourselves on the personalized approach we take with each client. In addition, we have helped many clients deal with the financial, legal, and personal consequences of divorce, so we are well-equipped to advise you. Call our offices at 847-695-2400 to set up your free initial consultation with our firm.
Sources:
https://www.irs.gov/publications/p504