Can a Personal Injury Victim Receive Compensation for Emotional Trauma?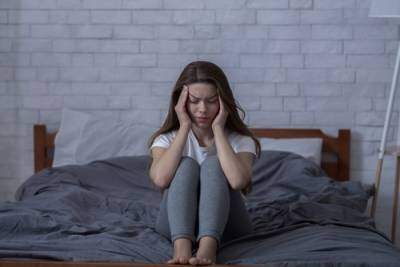 When a person is injured because of someone else's actions or negligence, they can be affected in multiple ways. Some of the damages that a person may experience can be easy to understand and place a monetary value on. For example, a car accident may result in medical bills and the need for vehicle repairs, and a person's injuries may cause them to be unable to earn income while they are recovering. By detailing their expenses and the economic impact of their injury, a victim can pursue compensation for these financial losses. However, an injury may also result in emotional trauma, and a victim may also receive compensation for pain and suffering. During a personal injury case, it is important to work with an attorney to ensure that a victim will be fully compensated for all the damages they have suffered.
Personal Injury Cases and Emotional Distress
The forms of compensation that may be available to personal injury victims are usually grouped into the categories of economic damages and non-economic damages. Economic damages include quantifiable financial losses resulting from an injury. Non-economic damages usually include pain and suffering, and it can sometimes be more difficult to determine the monetary value of these types of damages.
Emotional trauma is usually included in the consideration of the pain and suffering an injury victim has experienced. The effects of emotional distress may include:
Mood disorders such as depression or anxiety

Post-traumatic stress disorder (PTSD) that may cause a person to experience flashbacks and avoid certain situations

Loss of enjoyment of life

Feelings of guilt, shame, or humiliation that affect a victim's relationships and their ability to participate in regular activities

Insomnia and loss of concentration that affect a person's ability to work or complete daily tasks
The emotional effects of an injury can prolong a person's recovery, affecting their relationships with friends and family members and making it more difficult to return to work or participate in activities they enjoyed before being injured. To recover compensation for emotional distress, a person will usually need to show that these issues were a direct result of an injury that was caused by someone else's negligence. By working with an attorney to document the treatment they have received and the effects that emotional distress has had on their lives, a victim can ensure that the compensation they receive will address these issues.
Contact Our Elgin Personal Injury Lawyers
A serious injury can affect you in many ways, and you deserve to be compensated for all of the damages you have experienced. The lawyers of Ariano Hardy Ritt Nyuli Richmond Lytle & Goettel, P.C. can help you address your emotional trauma following an injury, and we will work to help you receive the financial compensation you need and deserve. Contact our Kane County personal injury attorneys today at 847-695-2400 to set up a free consultation.
Sources:
https://www.dcba.org/mpage/v31-Joseph-Nichele
https://core.ac.uk/download/pdf/232967796.pdf