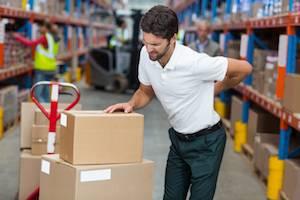 It can be tough being a seasonal employee in the retail industry. Low wages, expedited training, long hours, holiday shifts, and sometimes less-than-friendly relations with tenured employees are all part of the reality of the seasonal employee. Whether they are saving extra holiday shopping money for a special someone or simply working hard to pay rent and utilities, these employees are a valuable part of the U.S. economy.
When a seasonal employee is injured on the job, the damage resonates beyond even a given workplace. Importantly, seasonal employees need to know that they are eligible for compensation for work-related injuries just the same as year-round workers.
Workers' Compensation Protects Injured Workers in Illinois
The retail industry can be quite lucrative for retailers, especially during the busy holiday shopping season. However, the increase in traffic and activity during this time is no excuse for a business to in any way relax or take shortcuts in its duty to maintain a retail environment that is safe for both customers and employees. This is true for both seasonal and non-seasonal employees.
...