Changes to Federal and State Laws Address Alimony and Driving Safety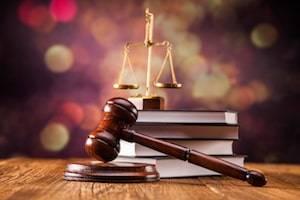 The new year typically brings alterations to existing federal and state laws, and 2019 is no exception. This year's updates include a change to federal tax laws that will significantly impact both parties involved in divorce, while one change to state laws adds a provision designed to reduce injuries in car accidents.
Spousal Support Tax Changes
A substantial change in U.S. tax law that went into effect on January 1, 2019 spawned an increased push to finalize divorces before the new year. To help defray the cost of the 2017 tax reform bill, spousal maintenance (formerly called alimony in Illinois) is no longer tax-deductible for former spouses who make payments. Also, maintenance recipients will no longer claim those payments as taxable income. This change applies to couples who finalize their divorce after December 31, 2018.
The previous tax deduction law dated back to the 1940s. This change is expected to save the U.S. Treasury $6.7 billion, but it comes at a price. Many divorce attorneys say it will reduce the amount of money that can be split between former spouses, which is what sparked the run on divorces in the final weeks of 2018.
Some women's advocates also believe the change will disproportionately affect females after divorce. They contend it will complicate divorce settlement negotiations and that women will receive less alimony, because their former husbands will have less to give.
Reducing Injuries Through the Dutch Reach Method
Illinois HB 5143, which amended the Illinois Vehicle Code, instituted a change to the Secretary of State's Office Rules of the Road publication to mandate that drivers use the "Dutch reach" method when exiting their vehicle. This states that after parallel parking their vehicle along a curb, a driver is expected to look over their left shoulder before they open the driver's side door. This decreases the likelihood of cyclists being injured by opening car doors and of oncoming vehicles running into open doors.
With this addition, a failure to adhere to the Dutch reach principle could serve as an indication of negligence in the event of a vehicle or bicycle accident involving an open car door of a parked automobile.
Contact a Kane County Divorce Lawyer
At Ariano Hardy Ritt Nyuli Richmond Lytle & Goettel, P.C., our skilled and experienced lawyers represent clients in divorce, family law, commercial litigation, personal injury, and workers' compensation cases and more. To learn how an Elgin injury lawyer can help you today, call 847-695-2400 to schedule a free consultation.
Sources:
https://www.usatoday.com/story/money/personalfinance/2018/12/06/alimony-deduction-divorce-2019/2225887002/
http://www.ilga.gov/legislation/BillStatus.asp?DocNum=5143&GAID=14&DocTypeID=HB&LegId=110765&SessionID=91&GA=100