Do Vacations and Holidays Lead to More Divorces?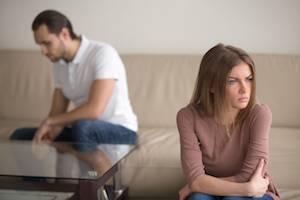 Just as soaring temperatures in summer months correlate with increased conflict on a global scale, the season also seems to lead to increased cases of divorce. August, which is often hottest and most humid month, is the time of year when divorce filings peak. But why is this the case?
August and March are Peak Months for Divorce Filings
Researchers at the University of Washington analyzed data about divorce filings to determine the times of the year in which divorces are most common. They suggested a possible reason for the high number of divorce filings in August: unhappy vacations.
Vacations and holidays are, unfortunately, illuminating of marital fissures that have passed the point of healing. One of the researchers, a professor of sociology, pointed out that vacations often represent a final opportunity for a couple to heal their marriage, allowing them to get away from the residence and daily routines where discontent has been sown and make an attempt to communicate and have fun in a conducive vacation environment.
March, roughly half a year away from August, is the other month in which divorce filings peak. While the heat of the season is not a factor in these cases, March is just a few weeks after Valentine's Day – another occasion on which struggling couples may try to rekindle the flames of a union that is not in good health. As with a vacation that did not pan out as hoped, a lackluster lover's holiday can be the event that compels a couple to realize that divorce is the best choice for both parties.
Contact an Experienced Divorce Lawyer
Divorce may be something you never thought you would contemplate in a million years, but you are not alone. No one enters a marriage expecting for it to end in divorce. When divorce is urgently necessary, or simply something you are calmly contemplating, it is imperative to understand your legal rights and the legal consequences of divorce.
As of 2016, Illinois is a "no-fault" divorce state. Couples no longer need to cite a reason for their divorce; "irreconcilable differences" is the only cause necessary to dissolve their marriage. This, however, does not mean that there are not important legal and financial ramifications that come with the dissolution of a marriage. If you are considering divorce in the state of Illinois, contact the experienced DeKalb County family law attorneys of Ariano Hardy Ritt Nyuli Richmond Lytle & Goettel P.C. at 847-695-2400 to discuss your legal rights and understand the requirements of state law.
Source:
https://www.theatlantic.com/health/archive/2016/08/why-divorce-spikes-in-august-and-march/496883/