Essential Elements to Include in Your Illinois Parenting Plan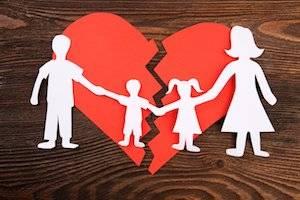 If you are an Illinois parent going through a divorce, your divorce decree will include a parenting plan that specifies how parental responsibility (also known as decision making) and parenting time (also known as custody and visitation) will be allocated between you and your ex-spouse.
This is an important document that will play a major part in determining how you will interact with your former spouse and your child for years to come. Therefore, it is critical to think through this document and to be as comprehensive as possible. It is also important to make the terms flexible. This plan must be able to grow with your family for years to come.
The Importance of a Parenting Plan
Before discussing what should be covered in your parenting plan, it is important to understand the purpose of such a document within the scope of your family law case. You and your ex may be able to work together to create a parenting plan, but if you cannot agree on the terms of the plan, each of you must file your own parenting plan. Typically, each spouse is required to file a parenting plan within 120 days of petitioning for parental responsibilities. A court will review and consider the parenting plans when deciding how parental responsibilities will be divided.
Thus, a parenting plan is crucial, because if you and your ex agree, you can avoid a court hearing and remain in control over custody matters, and if you disagree, the court will consider your submitted plan as your request as to how you would like parental responsibilities to be handled in your case but may not decide matters as you, or your ex, may wish.
Creating a Parenting Plan
Here are some essential elements of an Illinois parenting plan:
Where the child will live. Even if parents share equal parenting time, the parenting plan must specify the child's primary residence for purposes of school registration.
Time the child spends with each parent. This includes weekends, holidays, and summer vacations.
Each parent's rights to receive information about the child, including medical records and educational information.
How the child will be transported between parents' homes.
Communication between parents. A parenting plan can state the methods the parents will use to communicate, how often they will speak or write to each other, and how quickly they are expected to reply.
Medical care of the child. The plan should detail how parents will divide or share responsibility for making medical decisions and how emergency situations should be handled.
Education and extracurricular activities. In addition to decision-making authority, a parenting plan should specify how parents will share financial responsibility for school supplies, fees, and the costs involved for any camps, clubs, sports, or other activities.
Childcare. The parenting plan should include arrangements for when and where a child will attend daycare while parents are working. It may also provide parents with the "right of first refusal" if a parent is unavailable to care for a child during their parenting time.
Contact a Kane County Child Custody Lawyer
Creating a parenting plan is one of the most important tasks a divorcing parent must complete. A bad parenting plan can set your family up for failure and future litigation. At Ariano Hardy Ritt Nyuli Richmond Lytle & Goettel P.C., we have seen what works in parenting plans time and time again, and we can help you make sure your plan protects your children's best interests. Contact our Elgin divorce attorneys at 847-695-2400 to schedule your free initial consultation with our firm.
Sources:
https://childrenanddivorceguide.com/articles/essential-elements-parenting-plan/