Estate Planning and the Importance of a Trust Administration Attorney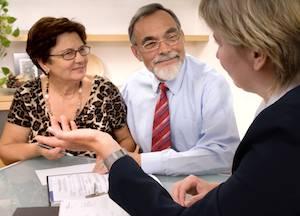 For most people in the United States, it takes hard work and smart planning to save money and build assets throughout their lives. The effort and thoughtfulness does not stop there, however, if you intend to ensure that your family, loved ones, or valued charitable organizations will see the maximum benefit of your work and planning for the longest possible duration. Estate planning is a necessity for protecting your assets and realizing your intentions with regard to the distribution of your assets, whether during your lifetime or after your death.
Just as you trust an accountant to assist with the finances of your business, a tax professional to assist with personal or business taxes, and investment experts to grow your assets at the pace and risk level which is right for you and your family, you can rely on an estate planning attorney to create a legally binding will or trust and follow the proper procedures for administering your estate.
Details are Many in Matters of Trust Administration
Much of the process of estate planning is concerned with transferring your assets to your heirs smoothly, without conflict, and with the minimum taxation allowed by law. It is a simple idea – you want your family, loved ones, and favorite charities to benefit as much as possible. While your intentions may be straightforward, however, the legal requirements for creating and administering a trust to transfer your assets to your heirs can be quite complex.
Whether you want to designate an individual trustee to manage assets and facilitate transfers when the time comes, or would prefer that the court oversee the transfer via the probate process, implementing your intentions in legal documents compliant with the requisite state formalities is essential. Here, an experienced estate planning attorney is invaluable in preparing a legally effective trust agreement that is perfectly consistent with your intentions by clearly instructing the designated trustee as to his or her role and responsibility in the management of the trust, and by clearly identifying all intended beneficiaries.
Sound Trust Administration is Consistent with Confidentiality
One of the primary benefits of trusts is the level of confidentiality they provide. While a will ultimately goes through public court upon your passing, with your intentions laid out for all to see, a trust does not. As such, if confidentiality is on your mind, one or more trusts may be the right form of estate planning for you.
If you need help determining your best options for planning your estate in Illinois, the attorneys of Ariano Hardy Ritt Nyuli Richmond Lytle & Goettel P.C. can work with you to create a will or trust that will ensure that your assets are distributed according to your wishes. Contact an experienced Kane County estate planning attorney today at 847-695-2400 to schedule a free consultation.
Sources:
http://www.ilga.gov/legislation/ilcs/ilcs4.asp?ActID=2104&ChapterID=60&SeqStart=5300000&SeqEnd=6800000