How Recent Rule Changes May Affect a Social Security Disability Claim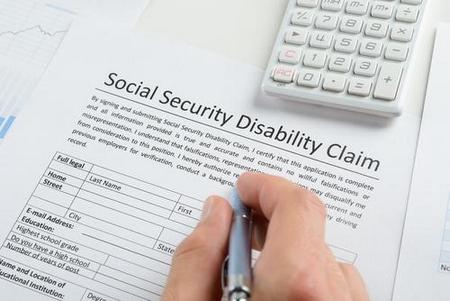 For anyone who has suffered a personal injury, coping with the effects that it will have on their life can be incredibly difficult. This is especially true if the injury results in disability that affects a victim's ability to work and earn an income. While it may be possible to recover compensation through a personal injury lawsuit, many people also rely on public benefits such as Social Security income (SSI) or Social Security disability income (SSDI). However, some recent changes to the rules followed by the Social Security Administration (SSA) may affect a person's ability to receive Social Security disability benefits.
Updated regulations which went into effect in March of 2017 have changed some of the processes followed by the SSA in Social Security disability appeals hearings. These changes include:
Opinions of Treating Physicians
In a Social Security disability appeals hearing, an Administrative Law Judge (ALJ) is no longer required to give more weight to the opinion of the doctor who originally treated the claimant. Instead, an ALJ will consider the following factors:
Supportability - Whether a physician's opinions are supported by relevant, objective medical evidence.
Consistency - Whether a doctor's opinions are consistent with prior medical findings in the case.
Doctor/patient relationship - The length of time a doctor has treated a patient, the frequency of doctor visits, and the purpose and extent of the treatment may all be considered.
Specialization - More weight may be given to the opinions of a doctor who has received the necessary education and training to be a specialist in a field relevant to the claimant's disability.
Other factors - Any other evidence that supports or contradicts a doctor's opinions.
Appeals Review Process
The updated SSA regulations have outlined a five-step process that an ALJ should follow when determining whether a claimant is disabled:
Is the claimant currently engaged in Substantial Gainful Activity (SGA)? - In 2019, the SGA limit is $1,220, or $2,040 for people who are blind. Anyone who earns more than this amount is ineligible for Social Security disability benefits.
Is the claimant's physical or mental condition considered severe? - A condition must last for at least one year or be expected to result in the claimant's death, and it must interfere with a claimant's ability to perform work-related activities.
Does the claimant's medical condition fall under a Social Security listing? - A claimant's impairment must meet or equal the criteria defined in the Social Security Bluebook.
Does the impairment prevent the claimant from engaging in past relevant work? - The claimant's Residual Functional Capacity (RFC) will be evaluated to determine whether they are able to perform work functions they had previously been able to perform.
Can the claimant make adjustments in order to perform other work? - A claimant's RFC and their age, level of education, and work experience will be examined to determine if they can make an adjustment to their career and continue working at a similar level.
Contact a Kane County Social Security Disability Attorney
=If you have experienced an injury that has affected your ability to work and earn an income, the attorneys of Ariano Hardy Ritt Nyuli Richmond Lytle & Goettel, P.C. can help you understand your options for obtaining Social Security disability benefits. We will assist with the disability application process, and if necessary, we will provide representation in a hearing to appeal the decisions made by the SSA. We can also help you understand your options for pursuing compensation through a personal injury lawsuit. To schedule a free consultation with an Elgin personal injury lawyer, contact our office at 847-695-2400.
Sources:
https://www.ssa.gov/OP_Home/cfr20/404/404-1520c.htm
https://www.ssa.gov/oidap/Documents/Social%20Security%20Administration.%20%20SSAs%20Sequential%20Evaluation.pdf
https://www.ssa.gov/oact/cola/sga.html