Recovering Compensation for Property Damaged in a Car Accident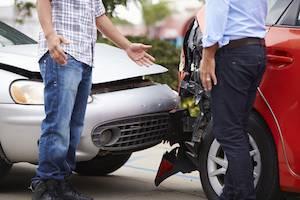 The legal term "damages" refers to harms and losses that a person suffers because of someone else's actions or negligence. These adverse effects can occur in a variety of situations, and depending on the nature of the damages suffered, an appropriate "measure" of these damages is ascertained and applied, and the party who has suffered losses can seek compensation for their damages from the person who was responsible.
Following an automobile accident, damages typically include the losses a person experiences due to personal injuries (including medical bills, lost income, reduced earning capacity, ongoing rehabilitation, and pain and suffering), as well as vehicle damage caused by the negligent or intentionally wrongful conduct of a driver. However, in some cases, additional damages may apply.
When Damages Suffered Go Beyond Personal Injuries and Vehicle Damage
It is expected that property damage and personal injuries will be suffered in a high-speed collision between vehicles. However, what is under-discussed and seldom forecasted are the potential damages to valuable property or goods being stowed in a vehicle.
Consider the following scenario: one driver, having reached an agreement to sell an expensive piece of antique furniture to a buyer, is driving with the piece of furniture securely stowed in their vehicle when another driver crashes into their car. As a result, the driver/seller not only experiences injuries and damage to their vehicle, but the valuable and irreplaceable goods they were transporting are destroyed.
Here, as you can see, the damages suffered as a result of the bad conduct of the reckless driver go beyond personal injuries and vehicle damage suffered by the driver/seller. The antique has been destroyed, preventing the fulfillment of the agreement between buyer and seller, the seller's ability to reap a profit from its sale, and the buyer's ability to enjoy and use the item.
Pursuing All Rightful Legal Compensation
Experience goes a long way in diligently and expeditiously seeking all damages you are entitled to after being involved in a car accident. A skilled attorney can make a full and fair accounting of your damages and work with you to pursue the compensation you deserve. At Ariano Hardy Ritt Nyuli Richmond Lytle & Goettel P.C., we can help you understand your rights to compensation for the damages you have suffered, including personal injuries, vehicle damage, and any other relevant property damage. Contact a Kane County personal injury attorney today at 847-695-2400 to schedule a free initial consultation.
Sources:
http://www.ilga.gov/legislation/ilcs/ilcs3.asp?ActID=1865&ChapterID=50