Seeking Compensation for Injuries Suffered in Interpersonal Conflicts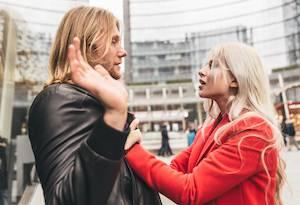 The 2017 holiday season may feature some contentious arguments, whether they occur over a family dinner table or during gatherings at neighborhood bars and restaurants. The reason: the nation's intense political polarization. While most family and friends will be striving to avoid the subject of politics while enjoying the holidays, or even explicitly agreeing to refrain from discussing the subject, it may nonetheless creep into conversation – especially as wine, beer, and other alcoholic beverages flow.
The same is true at bars and pubs when old friends who are in town to visit their respective families meet to reconnect. When a good time devolves into hostile grievance-making – so much so that words beget actions and a personal injury is suffered – legal recourse may be required to obtain compensation for damages. If you have suffered personal injuries in a dispute that turned from verbal to physical, or if you were caught in the fray as a bystander, it is essential to secure the services of an experienced attorney who can advocate for your legal rights.
Battery Is an Intentional Harmful or Offensive Contact
If you have been struck with a punch in or around a bar or, heaven forbid, in the home of a family member or friend, you have been the victim of battery. Battery is both a crime and what the civil side of the law terms a "tort." As such, battery is both prosecutable in a criminal court and subject to litigation for compensatory damages in civil court.
In other words, battery is serious business – something that can both lead to a criminal record and a costly award of damages. For victims, while nothing can undo the trauma caused by an act of violence during the holiday season, some measure of comfort rests in knowing that a wrongdoer may be held liable for medical bills, pain and suffering, lost income due to missed work, and other losses.
Bystanders May Be Injured in the Commission of a Battery
Violence is rarely well-contained. When one individual acts to harm another, bystanders may be harmed as well. Here, the element of intent bears discussion. Because battery is an intentional tort, bystanders injured unintentionally by a wrongdoer must seek redress through a claim of negligence, which covers even harms that were not intended, but were nonetheless committed by a wrongdoer.
If you have suffered a personal injury, whether as an intended victim or bystander, the attorneys of Ariano Hardy Ritt Nyuli Richmond Lytle & Goettel P.C. can help you receive the compensation you deserve. Contact an experienced Kane County personal injury attorney at 847-695-2400 to schedule a free consultation.
Sources:
http://www.ilga.gov/legislation/ilcs/ilcs4.asp?ActID=1876&ChapterID=53&SeqEnd=23000000&SeqStart=21100000