Sexual Harassment Training Requirements Under the Workplace Transparency Act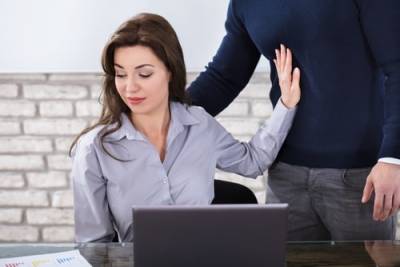 Concerns about discrimination and harassment affect many employers and employees, and in response to these issues, the state of Illinois has passed the Workplace Transparency Act (WTA). This law went into effect on January 1, 2020, and in addition to addressing employment contracts and non-disclosure agreements, it has placed new requirements on employers regarding sexual harassment training that must be provided to employees. Business owners should be sure to understand these requirements and make sure they take the right steps to maintain compliance with the WTA.
When Will a Business Be Required to Provide Sexual Harassment Training?
The Workplace Transparency Act requires all employers with at least one employee to provide sexual harassment training to all staff members. This training must be completed by December 31, 2020, and it must also be provided on an annual basis to all employees.
The training requirements apply to all employees who will be working in Illinois, including part-time workers, temporary or seasonal employees, and interns. While training is not required for independent contractors, the Illinois Department of Human Rights (IDHR) encourages employers to provide training for anyone who will be working at an employer's office or interacting with their employees.
All employees who work in the state of Illinois must receive sexual harassment training, regardless of where the employer is located. Employees who work outside of Illinois should also receive training if they regularly interact with Illinois-based employees. Even if an employee has received training at a previous job, employers are encouraged to provide them with the required training. Employers should retain records showing that employees have completed the training requirements, including documentation of training received at another workplace.
What Should Be Included in Sexual Harassment Training?
Employers may create their own training programs, or they may use programs provided by third parties. At a minimum, a training program must include:
An explanation of sexual harassment that includes examples of unlawful conduct.
A summary of state and federal sexual harassment laws and the options available to sexual harassment victims.
Explanations of an employer's responsibilities to prevent sexual harassment, investigate employees' reports of harassment, and take measures to correct unlawful behavior.
The training for employees of restaurants and bars must meet additional standards, including providing examples of specific conduct or activities that can occur in this industry, explaining the responsibilities of managers, and providing the option to take training in English or Spanish.
Contact Our Kane County Business Law Attorneys
By complying with the WTA's sexual harassment training requirements, employers can not only avoid penalties, but they address liability issues related to employment discrimination claims. At Ariano Hardy Ritt Nyuli Richmond Lytle & Goettel, P.C., we can help you understand your requirements under the WTA, and we can work with you to make sure you are in compliance with the laws and regulations that affect your business. To learn more about how we can address your legal concerns, contact our Elgin business lawyers today at 847-695-2400 to arrange a free consultation.
Sources:
https://ilga.gov/legislation/fulltext.asp?DocNum=1829&DocTypeID=SB&GAID=11&SessionID=84
https://www2.illinois.gov/dhr/Training/Pages/FAQ%20for%20Sexual%20Harassment%20Prevention%20Training.aspx