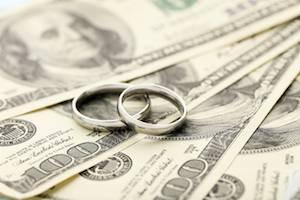 When a couple decides to get divorced, they will be required to significantly reconfigure their lives, separating a shared home and finances into two different households. This can result in a great deal of financial upheaval, and when one spouse earns less than their former partner, they may struggle to make ends meet. In these cases, the lower-earning spouse may be eligible to receive financial support (known as spousal maintenance, spousal support, or alimony) from the higher-earning spouse. However, spouses should be aware of some recent changes to Illinois law related to temporary maintenance awarded during divorce and the total duration of maintenance payments.
Temporary Maintenance As a Credit to the Total Duration of Maintenance
Some changes to Illinois divorce law went into effect on January 1, 2018, and the percentages used to determine the duration that spousal maintenance will be paid are now based on the specific number of years of marriage, for marriages between five and 20 years. However, this duration may be affected by temporary maintenance awarded during divorce.
After a spouse has filed a petition for divorce, but before the entry of the final divorce decree, a spouse may petition the court for temporary relief, asking for decisions to be made about how certain matters will be handled while the divorce is pending. Temporary maintenance is one common type of temporary relief, and a spouse can ask to receive support from their partner based on financial affidavits submitted by both parties.
...