The Term "Permanent Maintenance" Discontinued in Illinois Divorce Law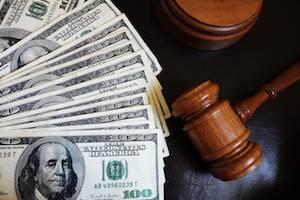 Illinois has a penchant for using a language of its own in matters of child support and spousal support. Just as child custody has been recast as the "allocation of parental responsibility," permanent maintenance in matters of spousal support (alimony) is now termed "maintenance for an indefinite term." Importantly, however, with this semantic change comes a new approach to long-term spousal maintenance in Illinois.
Beginning in 2018, Illinois Spousal Support is Less Likely to Be Permanent
"Maintenance for an indefinite term" is less likely to be permanent in nature than "permanent maintenance." Linguistically, this makes sense, as permanence is synonymous with the word "forever," while indefiniteness merely speaks to an end point that has yet to be determined. In terms of numbers – which are far more useful than words when it comes to forecasting spousal maintenance in Illinois – the duration of the marriage is a helpful starting point.
The length of the marriage is often the initial term of years established in a decree of "maintenance for an indefinite term." While this term, if derived from a marriage of 20 years or more, may in effect amount to permanent maintenance (in the sense that it will go on for the lifetime of each former spouse), the same cannot be said of a relatively brief marriage. For marriages of less than 20 years, maintenance will last for a certain percentage of the length of the marriage.
A Large Gap in Income May Precede Maintenance For An Indefinite Term
If one ex-spouse earns substantially more than the other, it is more likely that maintenance for an indefinite term will be awarded. In Illinois, there is a combined income threshold of $500,000. For former spouses earning less than this figure, statutory guidelines must be complied with in calculating the amount of maintenance payments.
Think, for example, of the scenario in which one spouse earning an income of $100,000 per year divorces a stay-at-home spouse earning no income after 20 years of marriage. In this fact pattern, the period of maintenance will be equal to the duration of the marriage (here, 20 years) or for an indefinite term. In other words, maintenance must be paid for at least 20 years, after which the issue may be revisited.
Protecting Your Legal Rights as a Payor or Payee of Spousal Maintenance
Whether you are a payor or payee of spousal maintenance in Illinois, it is important to understand your rights and obligations. At Ariano Hardy Ritt Nyuli Richmond Lytle & Goettel P.C., our attorneys will work with you to help you determine whether maintenance is appropriate, calculate the correct amount and duration of maintenance payments, and advocate for your best interests throughout the divorce process. Contact our Elgin divorce lawyers today at 847-695-2400 to schedule a free consultation.
Sources:
http://www.ilga.gov/legislation/ilcs/ilcs3.asp?ActID=2086&ChapterID=59