What to Do After a Kane County Hit-and-Run Accident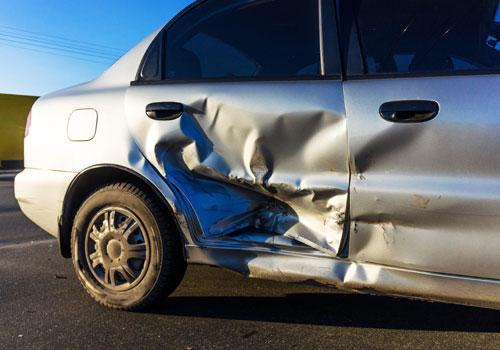 Automobile accidents can cause a great deal of physical and emotional difficulty, and hit-and-run accidents are particularly devastating. Besides being potentially injured and understandably shaken, victims in such situations may feel a sense of hopelessness or dread. How will they ever repair their vehicle? Who will cover their medical expenses? Should they call the police? Each situation is different, but victims in these cases can take the following steps to protect themselves and obtain the care they need while pursuing compensation for their damages.
At the Scene of the Accident
If you have been injured and are left at the scene of an accident, you may need to call emergency responders to the scene. Should this be necessary, law enforcement is likely to show up to the scene as well, and you will be able to make a report to them once you have been examined by a qualified medical professional. If, on the other hand, you were uninjured, you may call the police to report the accident.
In addition to calling the police, victims are encouraged to speak to potential witnesses to the accident. Collect statements (which may result in gaining the license plate number or description of the other vehicle), names, phone numbers, and addresses. You may need this information later, regardless of whether the other driver is found or not.
Immediately After the Accident
Even if you believe you were uninjured in the accident, it is important to remain aware of any pain or discomfort you experience in the hours and days after the accident. If you notice strange symptoms or experience serious pain, go directly to an emergency room. Otherwise, it is advised that you schedule an appointment with your doctor, even if you do not believe you were injured, since adrenaline can often cover up the symptoms of an injury.
If you have medical expenses, costs related to the accident, and other monetary losses, it is important that you save receipts, quotes, and medical documents. These are considered evidence in your personal injury case or civil lawsuit (which you may be able to pursue if you find the other driver and they are uninsured).
Filing an Insurance Claim
Victims are encouraged to do all they can to find the other driver (hence the police report and witness statements). If the other driver has insurance, you should be able to receive compensation from their policy. If the other driver is not found, or if they do not have insurance, you may have no other form of recourse but to go through your own insurance. Though this can ensure you are able to receive some compensation for injuries and expenses, it may not cover all your losses. As such, it is recommended that you seek skilled assistance from a legal professional before moving forward with a claim.
Contact Our Kane County Hit-and-Run Accident Attorneys
At Ariano Hardy Ritt Nyuli Richmond Lytle & Goettel P.C., we understand the impact that a hit-and-run accident can have on victims and their families. Our dedicated and experienced personal injury attorneys will pursue the most favorable outcome in your case. Get started by scheduling your personalized consultation with our Kane County hit-and-run accident attorneys. Contact our South Elgin law office or call 847-695-2400 today.
Source:
http://www.fox10tv.com/story/36190313/in-a-car-accident-and-the-other-left-the-scene-what-to-do-with-greene-phillips