Comparing Workers' Compensation and Other Injury Cases in Illinois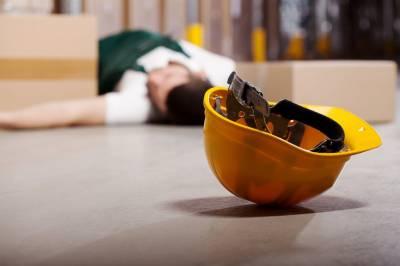 The Chicago area is a complex and ever-growing network of transportation, industry, commerce, education, and daily life. Whether driving up Lake Shore Drive, down 90/94, or west on 290, one can only marvel at size and scope of the area. While the city's skyline might appear to magically expand, building by building and floor by floor, such development is, of course, the product of the labor of the city's workers.
The same is true of Chicago area roads and bridges. In a city that is pummeled by winter weather for much longer than the season's official three months, near constant upkeep of this infrastructure is required. This responsibility again falls to Illinois workers.
Because the construction and maintenance of Chicagoland's buildings, transportation grid, and utilities occurs amidst the near infinite moving parts and people of daily life, work-related accidents and injuries are bound to happen. Fortunately for Illinois workers, the state has a "no-fault" statute with regard to work-related injuries. This law that can make all the difference in obtaining the compensation you need and deserve after suffering a work-related injury.
Workplace Rather Than Fault is the Foundation of Illinois Workers' Compensation
Outside of the workers' compensation context, the issue of fault is often the determining factor in the success or failure of a legal claim for damages. In some cases in which an injury has occurred, fault is measured in terms of intent or acting upon intent. Battery, for example, is a harmful or offensive contact inflicted by one person on another.
Even more common than intentionally wrongful acts are injuries that result from negligence. Negligence is the breach of a duty owed that causes damages. For example, a driver who caused a car accident may have breached the duty of safe driving in accordance with the rules and regulations of the road. Demonstrating this driver's negligence can help anyone injured in the accident recover damages.
When it comes to work-related injuries, the issue of fault loses its primacy. The truly important fact to be proven is that your injury happened at work. Whether the injury was your fault, or the fault of an employee, employer, passerby, or other third party is of secondary concern. As such, it is imperative that you report the injury in a timely fashion, regardless of the circumstances of the accident.
What To Do If You Have Been Injured At Work in Kane County
If you have suffered a work-related injury, the attorneys at Ariano Hardy Ritt Nyuli Richmond Lytle & Goettel P.C. can help you successfully file a workers' comp claim and obtain the benefits that will allow you to make a full recovery. Contact an experienced Elgin workers' compensation attorney at 847-695-2400 to schedule a free consultation.
Sources:
http://www.iwcc.il.gov/workers.htm