Seasonal Employees Are Eligible for Workers' Compensation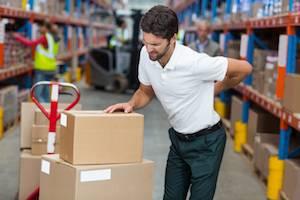 It can be tough being a seasonal employee in the retail industry. Low wages, expedited training, long hours, holiday shifts, and sometimes less-than-friendly relations with tenured employees are all part of the reality of the seasonal employee. Whether they are saving extra holiday shopping money for a special someone or simply working hard to pay rent and utilities, these employees are a valuable part of the U.S. economy.
When a seasonal employee is injured on the job, the damage resonates beyond even a given workplace. Importantly, seasonal employees need to know that they are eligible for compensation for work-related injuries just the same as year-round workers.
Workers' Compensation Protects Injured Workers in Illinois
The retail industry can be quite lucrative for retailers, especially during the busy holiday shopping season. However, the increase in traffic and activity during this time is no excuse for a business to in any way relax or take shortcuts in its duty to maintain a retail environment that is safe for both customers and employees. This is true for both seasonal and non-seasonal employees.
Imagine the scenario in which shoppers, eager for both warmth and the latest consumer electronic devices, rush into a busy retailer on a snowy day, tracking in moisture at the retailer's point of entry and exit. Meanwhile, a store manager is ordering a seasonal employee across the area to restock a popular item. As the employee is hustling to do the manager's bidding, a box on a stacked-to-the-brim shelving unit falls on an unsuspecting customer below, who then is knocked sideways into the seasonal employee, and the employee suffers injuries while slipping and falling on the moisture-slick surface just inside the retailer's automatic doors. Injuries have been suffered, and the employer may be held liable for the cost of medical bills and more.
Seeking Compensation for Work-Related Injuries
In the above-described scenario of events, the retail employer has been negligent. Negligence is the breach of a duty owed that results in damages. Both the customer and seasonal employee have been victims of negligence, sustaining injuries in an unsafe, ill-maintained retail workplace and business premises.
Seasonal employees injured at their workplace are eligible to seek financial compensation for the cost of medical bills, lost income due to missed work, and pain and suffering, as well as costs related to any short or long-term disabilities. If you have been injured at work, you can rely on the experienced attorneys of Ariano Hardy Ritt Nyuli Richmond Lytle & Goettel P.C. to help you receive the compensation you deserve. Contact our Kane County workers' compensation attorneys today at 847-695-2400 to schedule a free consultation.
Sources:
http://www.ilga.gov/legislation/ilcs/ilcs3.asp?ActID=2430&ChapterID=68
http://www.ilga.gov/legislation/ilcs/fulltext.asp?DocName=073500050K2-1116