Seeking Workers' Compensation After a Fatal Injury in the Workplace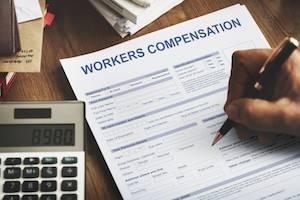 Every time we see traffic cones, narrowed lanes, and road construction signs on an Illinois highway, we understand the risks faced by the workers who keep the state's traffic flowing safely. Similarly, when we observe construction cranes over the stunning downtown Chicago panorama from Grant Park or the Art Institute, we can imagine the dangers inherent in the work of those who keep the city growing. Beyond construction, city or state police officers, firefighters, and emergency medical technicians all regularly face danger in their work.
In some professions, risk abounds. When the unthinkable happens – when a loved one is lost while on the job – Illinois Workers' Compensation can provide some financial support for their survivors. Nothing can bring back your loved one, but workers' compensation can keep an already unbearable situation from spiraling into further despair due to the loss of income, medical bills, and funeral expenses.
The Illinois Workers' Compensation Act Governs Eligibility
When an Illinois worker is injured on the job, the type of benefits the employee is eligible for are typically referred to as "disability benefits." These benefits cover not just medical bills and lost income stemming from the workplace accident, but also any lost earning potential that the worker has suffered as a result of any physical or mental impairment caused by the accident.
When an on-the-job injury suffered is fatal, the workers' compensation benefits go to eligible survivors of the deceased and are thus termed "survivor benefits" or "death benefits." Importantly, only a certain class of survivors are eligible for these benefits, including the deceased worker's spouse, children (up to the age of 18), one or both parents who were entirely dependent upon the deceased worker for support and care, and other family members who were at least 50% dependent upon the deceased worker at the time of death.
Seeking Workers' Compensation After Your Loved One Has Been Fatally Injured at Work
Under the state's Workers' Compensation Act, eligible survivors may seek medical expenses prior to death, funeral and burial costs, and compensation for the long-term costs stemming from the loss of support provided by the deceased worker. If your loved one has suffered a fatal work accident, the experienced attorneys of Ariano Hardy Ritt Nyuli Richmond Lytle & Goettel P.C. can help you navigate the workers' comp system and receive the financial support you need. Contact a Kane County workers' compensation attorney today at 847-695-2400.
Sources:
http://www.ilga.gov/legislation/ilcs/ilcs3.asp?ActID=2430&ChapterID=68