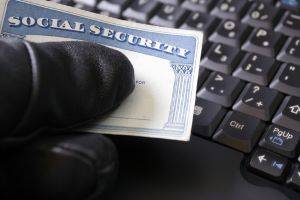 The first few months of every year are known as "tax season," and during this time, many taxpayers compile their financial information and prepare to file their tax returns, which are due on April 15th. Unfortunately, many taxpayers may become the victims of identity theft during this time. If a taxpayer's personal information is compromised, scammers may file fraudulent tax returns in their name, access their accounts, or use their information to open new accounts or obtain employment. A person's identifying information may also be used to file false unemployment claims (we will be providing more information about this type of identity theft in an upcoming blog). However, families can take steps to prevent identity theft as a part of their larger wealth protection strategy.
Signs of Identity Theft
Scammers may use a variety of methods to obtain a taxpayer's personal information, such as calling a person, claiming to be an IRS agent, stating that the person owes money, and asking for details such as bank account numbers or the person's Social Security number. They may then use this information to file a tax return and claim a refund in the person's name.
A taxpayer may have been the victim of identity theft it:
...