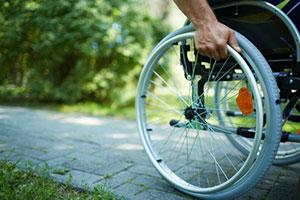 Over the course of your life, you are likely to save money and acquire assets, and you will probably want to use these resources to provide for the needs of your loved ones. This is particularly true if you have any family members who are disabled or have special needs, since you will want to do everything you can to ensure that they will always be taken care of. However, simply gifting funds to a person or naming them as a beneficiary in your will can actually have some negative effects. To ensure that a beneficiary will continue to have the resources they need, you should consider passing your assets to them through a special needs trust. In some cases, you may also want to use this type of trust to provide for your own needs, especially as you reach an advanced age.
Public Benefits and Special Needs Trusts
A person with a disability will often be eligible to receive certain types of public aid, such as Medicare, Medicaid, public housing, Social Security Disability Insurance (SSDI), or Supplemental Security Income (SSI). However, this type of aid is only available if a person meets certain requirements. Typically, the total value of the assets they own must fall below a certain threshold, and they will be limited to a certain amount of income earned per month. If a person who receives any of these benefits is named as the beneficiary of significant assets, this could make them ineligible for one or more types of public benefits.
To ensure that a beneficiary will continue to be able to receive public aid, a special needs trust or supplemental needs trust can be created. The assets in this type of trust will be in the control of a trustee, so they will not be considered part of the total assets owned by the person with special needs. The beneficiary can then receive regular payments from the trust that will be used to provide for needs that are not covered by public benefits. Since public aid is intended to pay for a person's daily needs, including food, housing, and clothing, payments from the trust can be used for other purposes, such as transportation, furniture and household items, education, entertainment, and cell phone or internet service.
...