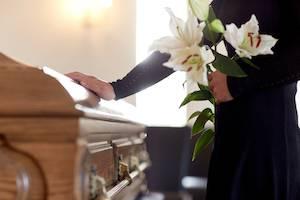 It is hard to lose a loved one, even if they die from natural causes after having lived a long and meaningful life. When someone's time is cut short, however, the pain, loss, and grieving is magnified – especially when death has been caused by another's negligence or intentionally bad conduct. Besides the immense grief and realization that nothing can bring a loved one back, many individuals and families must deal with the stark reality of the loss of support, both financial and emotional, provided by the work, income, and participation in family responsibilities of the lost loved one. When grief is coupled with tenuous financial straits, survivors of the wrongful death of a family member can seek compensation from the person or entity responsible.
Defining Wrongful Death in Illinois
In general, a wrongful death occurs whenever an individual is killed because of someone's intentionally wrongful or negligent conduct. More specifically, in the precise legal language of Illinois state law, "whenever the death of a person shall be caused by wrongful act, neglect or default, and the act, neglect or default is such as would, if death had not ensued, have entitled the party injured to maintain an action and recover damages," the individual or entity (e.g. business or other institution) that caused the death may be held liable in a wrongful death suit in civil court.
Eligible Survivors of a Wrongful Death Victim
Only certain close relatives are eligible to seek compensation under the state's wrongful death statute. These relatives include:
...