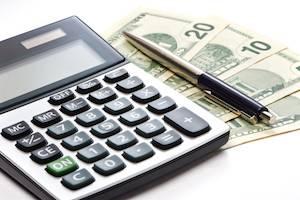 Calculating spousal maintenance (alimony) in Illinois can be somewhat complex. The amount of maintenance payments will be based on the incomes of both spouses, and the duration that these payments will last is based on the length of the marriage. To get an idea of how maintenance is calculated, it is best to consider an example. The below figures, importantly, are reflective of a spousal maintenance calculation for couples whose total income is less than $500,000.
Step 1: Calculate 30% of the Payor's Income
In this example, the payor's income is $200,000 per year, the payee's income is $40,000 per year, and the couple was married for seven years and seven months prior to divorcing. Thus, the total income is $240,000, falling under the $500,000 cap (above which maintenance is determined on a case-by-case basis). The first thing to do is to calculate 30% of the payor's income; 30% of $200,000 equals $60,000.
Step 2: Subtract 20% of the Payee's Income from the 30% of the Payor's Income
Next, calculate 20% of the payee's income and subtract this figure from the 30% of the payor's income. 20% of $40,000 is $8,000, and subtracting this amount from $60,000 equals $52,000. Here, we pause to make sure that adding this $52,000 to the payee's income of $40,000 (making a total of $92,000) does not exceed 40% of the spouses' combined income. 40% of $240,000 equals $96,000, so a maintenance award of $52,000 per year is appropriate.
...