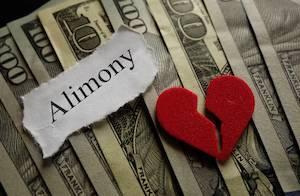 For many couples, spousal maintenance is an important issue to address during divorce. Alimony payments can help a lower-earning spouse maintain a standard of living similar to what they enjoyed while they were married, and they will also have a major impact on the finances of a higher-earning spouse. However, divorcing couples should be aware that there are significant changes in store for divorces which are finalized on or after January 1, 2019. On that date, both federal and state laws will be going into effect that will change the way courts award spousal maintenance and how alimony is treated for tax purposes.
Changes to Federal Law
At the federal level, alimony will no longer be tax deductible for the paying spouse. For the spouse receiving spousal maintenance, the new law does not require that spousal support be claimed as income. Experts generally agree that this will likely have the effect of smaller spousal maintenance payments, since more of the paying spouse's income will go toward paying taxes.
Changes to Illinois Law
The state of Illinois has also changed its laws on spousal maintenance in two main respects. The first change to the law concerns how courts will decide if spousal support is appropriate at all between the spouses. Not every divorcing couple will qualify for spousal support.
...